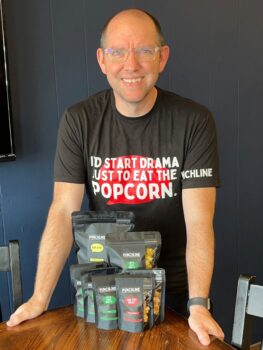 Popcorn is like a blank canvas and Daniel Bradshaw's having fun being an artist with his new gourmet popcorn company, Punchline.
With a variety of uniquely-named flavors like Are You Nuts (peanut butter), Let's Taco 'Bout It (taco), and LoL (lavender with a hint of lemon), Punchline is all about keeping things fun and different. But it's serious about one thing: supporting the next generation of performers.
"Kids need a place to belong; to express their feelings and grow into the best versions of themselves," Bradshaw says.
That is why Punchline is committed to donating a portion of its profits to support youth in the performing arts.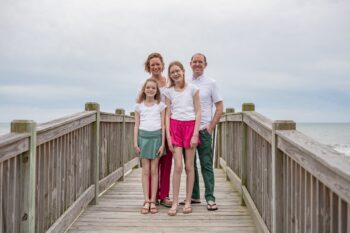 Daniel's Roots
Born, raised, and educated in Marion County, Bradshaw has been surrounded by popcorn his entire life. The early idea for the business started over a decade ago thanks to Marion's many popcorn connections – and one missing piece.
"We had the Wyandot Popcorn Museum. We had the Marion Popcorn Festival. How did we not have a single gourmet popcorn shop?" Bradshaw says.
That entrepreneurial itch continued growing for a few years as he experimented in the kitchen and researched what it would take to launch a successful popcorn business. Then, another local entrepreneur filled the void as Rodney Robertson opened what's now Pop'N & Roll'N in 2016.
"I was relieved," Bradshaw admits, "because someone finally made it happen."
Marion had its much-needed popcorn shop and Daniel pushed the idea to the back of his mind. However, a milestone got him thinking again.
"I turned 40 and started a new, fully-remote job last year," he says.
Punchline Is Born
The newfound flexibility of his time combined with wanting to give back and show his daughters how they can explore their passions ignited the spark again. More time in the kitchen and several taste tests later, Bradshaw quietly launched in early 2023.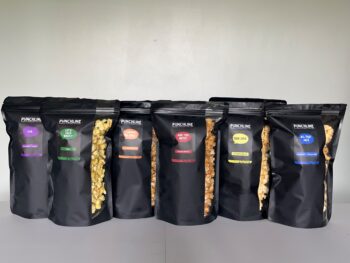 "This is an exciting time to be in Marion," Bradshaw says. "Seeing new and established local businesses thrive thanks to such great community support is really inspiring."
Bradshaw is feeling the same level of support growing for Punchline.
Purchase Options
The Remnant Tea & Coffee began carrying some flavors right away. Then the Marion Area Convention & Visitors Bureau placed an order for an event. Soon after, Bradshaw opened up online ordering through the website, punchlinetreats.com, with shipping available throughout Ohio and things started picking up even more.
Flavors
Flavors include Are You Nuts (peanut butter), Caramel Me Crazy (caramel), Dad Joke (4-cheese), Let's Taco 'Bout It (taco), All That Jazz (caramel & 4-cheese mix) and LoL (lavender with a hint of lemon).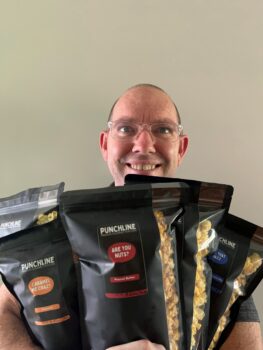 Reviews
As more people enjoy the flavors, they're sharing rave reviews of the small-batch gourmet popcorn.
"Peanut butter is my favorite, with caramel coming in a close second," says Lisa Cudd.
Another customer named Elizabeth had even stronger praise, saying, "The 'Let's Taco 'Bout It' flavor was literally mind-blowing!"
Future Plans
Bradshaw plans to roll out new flavors on a regular basis and looks forward to gradually growing the business.
"It's been a slow build which is exactly what I hoped for," he explains. With a family, full-time job, and being involved in the community (Palace Theatre board, Marion's Walk to End Alzheimer's committee, Shovel City Improv, Pleasant Music Boosters), Punchline remains a true side business and creative outlet by design.
"I love being able to channel my creativity and love for problem-solving into the business," he says. "And what's a happier business than popcorn?"
For more info
Customers can learn more about this MarionMade! business and order any flavor at PunchlineTreats.com or follow their Facebook page.