From the sounds of the kernels popping to the smell of this freshly-made, buttery treat, Americans love popcorn. The U.S. Census Bureau estimates that each American eats about 43 quarts, or 172 cups, of popcorn each year. The Wyandot Popcorn Museum at Heritage Hall has the world's largest collection of restored, operational popcorn antiques.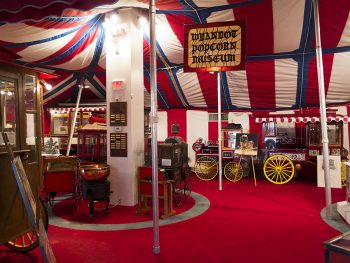 Just before the second Marion Popcorn Festival, the Wyandot Popcorn Museum opened its doors in September 1982. The museum was a labor of love of George K. Brown, the son of W. Hoover and Ava Brown, who foundered of the Wyandot Popcorn Company (now Wyandot, Inc.) in a one-room schoolhouse in 1936 to support their family during the Great Depression.

"George was very proud of his collection of popcorn machines. If you haven't been to Heritage Hall you will be surprised of all it has to offer," said Linda K. Bartley. "Marion is lucky to have all the exhibits."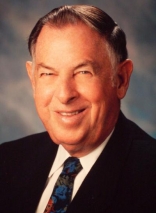 The museum was originally located at Wyandot Inc. at 135 Wyandot Avenue. In 1985, the museum moved to Southland Mall to bring more visitors. In 1989, it moved to its current location at 169 E. Church Street with the Marion Historical Society in the Old U.S. Post Office building.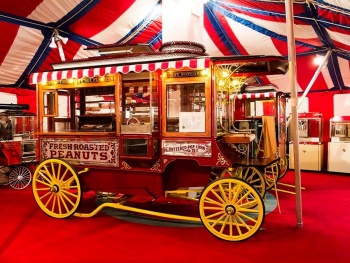 Underneath a distinctive red, white and blue-striped circus tent, visitors can see priceless working antiques going back to the 1890s.

It includes a horse-drawn popcorn wagon originally used by the Ringling Bros. and Barnum and Bailey Circus. An antique wagon Paul Newman used to promote Newman's Own Popcorn in Central Park was donated to the Wyandot Popcorn Museum by George Brown. It also includes a collection of Cracker Jack toys through the years.
Patron Reviews
"The exhibits are pure joy! The courteous and informative staff bring so much to life by explaining and showing all the historical displays. I had not realized how much popcorn was woven into the fabric of America's prosperity until today. After visiting, It's clear that Marion played a critical role in the growth of popcorn as a premier snack for our country," said William Wasco in a review.

"It's more than a popcorn Museum but also a museum of Marion," said reviewer Benjamin Koehler.

"The museum is a winner!" said another visitor.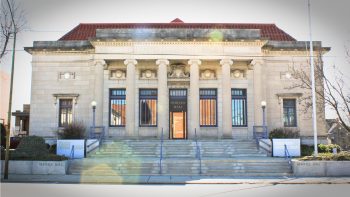 Hours of Operation
The museum is open from Wednesday through Sunday from 1 – 4 p.m. from May through October 31. Admission is just $3 for children from ages 6 to 17, $6 for adults and $5 for seniors.
Contact Info
For more information on this MarionMade! museum, go to wyandotpopcornmus.com, call (740) 387-4255 or email info@wyandotpopcornmus.com. Fans can also follow the museum on Facebook.