For thirty years, Marion CAN DO! has worked to bring new business to the local community. A group of local citizens wanted to focus on economic expansion. That desire became the "Greater Marion Community Area New Development Organization" or Marion CAN DO!
The group's staff, board members, investors and partners work to put Marion's best foot forward and attract large manufacturers looking to expand or relocate. This effort has contributed to bringing nearly a half a billion dollars in new or expanded businesses, largely manufacturing, and logistics, to Marion in the last eight years. These companies include POET Biorefining, NUCOR Steel and Sika.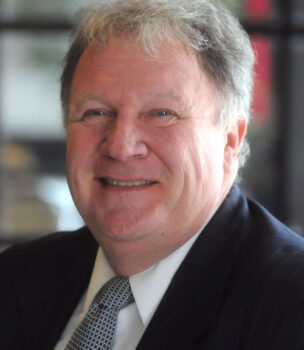 "There is momentum in Marion, Ohio—and our workforce sets up apart. We're excited to share Marion's story, one site selector at a time," said Gus Comstock, executive director of Marion CAN DO! "Marion is an innovative and evolving community with a diverse workforce."
Training Tomorrow's Workforce
Nearly a quarter of Marion's residents work in manufacturing. One factor that sets Marion apart is its ability to train the workforce of tomorrow. With Marion Technical College, The Ohio State University at Marion, the RAMTEC Ohio robotics education program, Tri-Rivers Career Center, Marion City Schools and the Marion Area Workforce Acceleration Collaborative (MAWAC), partners can provide high-quality certifications and degrees.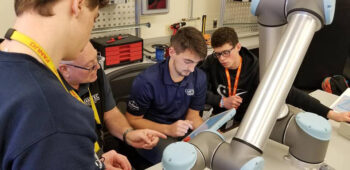 In addition, Roxane Somerlot, the director of the Marion County Job & Family Services Department, is the CAN DO! board chair. Her agency works closely with these groups to match the unemployed with job openings and training.
"I've never lived in a place where school district superintendents and university leaders meet together to develop programs for young people to help them identify future career opportunities," said Rev. Kenneth Daniel, President and CEO of United Church Homes, a leading senior living nonprofit headquartered in Marion.
"If you come to Marion, you can partner with the educational community and find and train workers. We have the ability to train the people you need for your workforce," said Dr. Ryan McCall, president of Marion Technical College.
"Marion has proved time and time again that we have the best resources to train and develop a targeted workforce to fit the needs of local companies," said Denny Ferguson, executive assistant at Marion CAN DO!
Introducing Students to In-demand Careers
CAN DO! is proud to be a part of a fast-growing community that values collaboration. In addition to supporting efforts to introduce students to local job opportunities at the Made in Marion Expo, CAN DO! works to bring even more large manufacturers to Marion.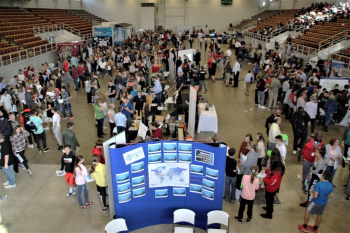 "Our focus is manufacturers like Whirlpool and Nucor. These kinds of companies bring hundreds of jobs and new wealth to Marion each year, while also feeding Marion's economy. Union Tank is a fitting example of that due to the creation of 200 jobs, thanks to a contract they secured in 2015," said Comstock.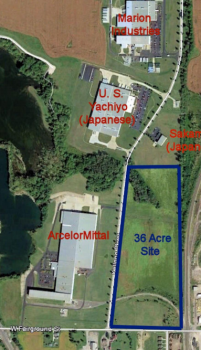 Marion CAN DO! identifies flexible sites for companies, including the Marion Industrial Rail Park, the Dual Rail Industrial Park and the Frontier building. With affordable real estate, a low cost of living, and easy access to rail and highway, Marion has much to offer.
Local Support is Crucial
One critical piece of the puzzle is for local residents to share their pride in Marion.
"When site selectors and executives visit, we want them to hear from everyone they encounter the good things in our community," Comstock said. "The MarionMade! effort to focus on our strengths and future is crucial to attracting new businesses. Whether you're a retiree in a coffee shop, a clerk at a local hotel, or a person they bump into on the street – sharing that Marion is a great place to bring your company and your family to is vital."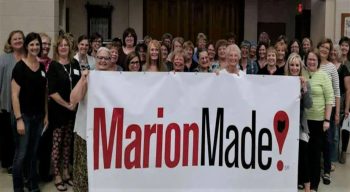 For more info
For more information, visit Marion CAN DO! office at 222 W. Center Street in Marion, call (740) 387-2267, go to marioncando.com or follow them on Facebook or LinkedIn.