James Anderson is a naturalist with the Marion County Parks District, but he doesn't solely promote the county parks.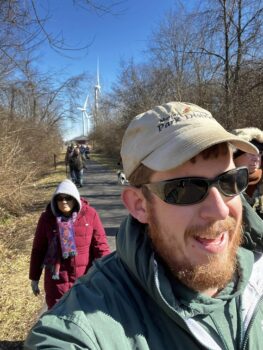 "We promote all of our green spaces. I want people to get out and enjoy the outdoors and the wildlife," Anderson said. "We are really lucky to have dozens of parks and green spaces and so much natural beauty."
In addition to the lush outdoors, exploring outside of neighborhoods can yield some different wildlife.
"Many people are used to the wildlife they see in cities like deer and squirrels. If you get outside those areas, you can see lots of different wildlife like beavers, mink and weasels."
Bird Migration Happening Now
Now is a great time for birdwatchers to catch migrating birds.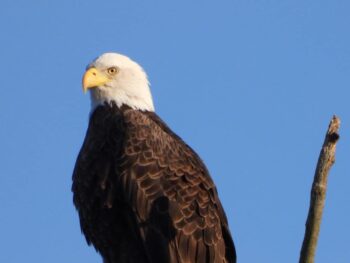 "Right now, the short-eared owl and northern harriers are visiting. We have a great waterfowl migration area filled with ducks, swans, and sandhill cranes," Anderson said.
The Parks Department held a program on woodcocks and timberdoodles at the Marion Tallgrass Trail at 2093 Holland Road West in Marion. After discussing the birds and the ecology, Anderson took adults and children on a walk through the trails to look for this species.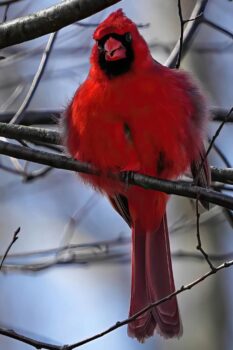 Residents Can Support Local Wildlife, Bees and Butterflies with Native Plants
In addition to the many free hikes and programs each month, Anderson encouraged everyone thinking about spring planting to consider adding native plants to help the local environment.
"Monarch butterflies are endangered. Many people know that milkweed is good for caterpillars. The adult butterflies need other plants in the aster group/families. Joe Pye Weed is a good pollinator."
For the local environment, native plants are best.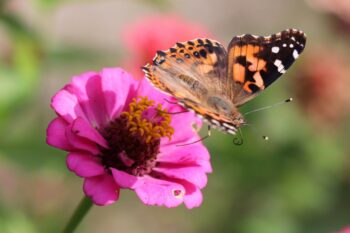 "Introducing new, exotic species can be harmful to local insects or they may not even recognize it as food," Anderson said. "Or it can be like feeding local bees and butterflies a steady diet of junk food that isn't good for them."
Anderson suggested skipping big box stores and looking for local nurseries just outside Marion County that specialize in native area plants.
"You need to get the right plants for your property, whether it is wet, dry, sunny, or shady," Anderson said.
Rich Natural Beauty Around Marion County
Anderson encouraged residents and visitors to explore all of Marion County's green spaces, from city parks to local trails.
"Pleasants Forever and the Ohio Division of Wildlife and other donors purchased 415 acres of the Mallet Property. This brings the Big Island Wildlife area to more than 6,000 acres. I've only had a chance to explore a small part of it," Anderson said. "I can't wait to explore more! Whether for nature walks, fishing or birding, everyone can use these areas."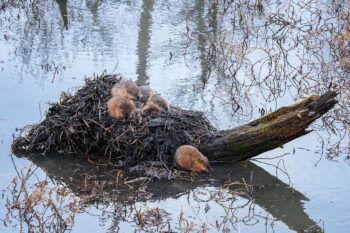 Anderson also works to bring nature to residents by bringing his animal pelts and skulls to area schools to educate them and generate interest in the outdoors. There are nature trails with stories to encourage younger children to read while taking a walk in nature. He does programs for all ages.
Photos of Local Beauty Wanted
Photographers can submit photos of beautiful photos of natural beauty to the Marion County Park's Facebook page.
Anderson loves talking about the natural history and the importance of taking action to prevent today's areas and wildlife from following the way of the bison, which haven't been in Ohio since our state was founded.
From hiking to disc golf to fishing to boating to birding, there is something for every interest in Marion's outdoors. With dozens of options from city parks to the Terradise Nature Center, there are always more places to explore. 
Learn More From the Marion County Parks District
Website: Those interested in learning more about the parks and events can visit marioncountyparks.info.
Phone: (740) 223-4161. 
Facebook: Find upcoming events and share local photos on the Marion, Ohio Park District Facebook page.
YouTube: Videos with info about local wildlife and ecology are available on the Marion County Parks District YouTube Channel. Anderson also answers video questions about local nature and wildlife.