Six months before American women won the right to vote in 1920, the national League of Women Voters was created. In the first election after the 19th Amendment passed, Marion native Warren G. Harding was elected U.S. president. Many historians consider the millions of women voters to be a contributing factor in Harding's victory.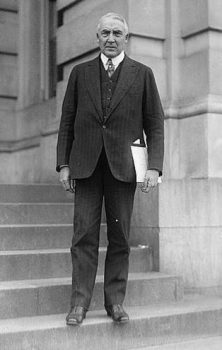 Marion Chapter Serves Community for More than 70 Years
Since 1950, the Marion chapter of the League of Women Voters has provided reliable, nonpartisan information about issues and voting. While they ask candidates questions on positions for voting guides, the group never supports a particular candidate or political party. They do occasionally study and take positions on issues.
"The League is known for unbiased information," said R.J. Bicking, president of the local League  chapter. "I have depended on the League since the mid-seventies to help me be an educated voter."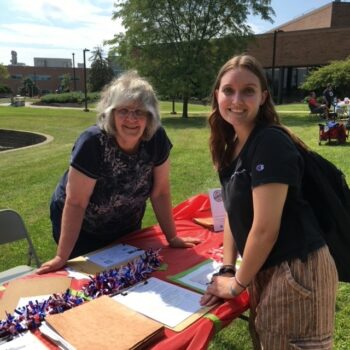 From the local printed Voter's Guide to reliable information at Vote411.org, the League works on providing quality information. Beth Babich has been a member of the League for 20 years.
"Reading candidates' answers to League questions has really helped me decide who to vote for," Babich said. "As a member I enjoy meeting women from different backgrounds. I also enjoy learning about how decisions are made that affect us all."
Beyond Nonpartisan Election Info

The grassroots group hosts many events. In addition to candidates' nights, the League sponsors public forums on current issues that matter to local residents. The League also produces an annual directory of city, county and township public officials.
"With the League, I can contribute to my community by helping to provide information for voters and to organize forums on topics like emergency preparedness, public health policy, what is a charter city," Babich said.
Upcoming Forum: Family Courts
Judge Rhonda Burggraf will speak at the League meeting on Nov. 14 to discuss the structure and operations of Family Court in Marion County, as well as its role in the community. It will be held at the United Way located at 125 Executive Drive, Suite 100 at 6:15 p.m. It is open to the public.
League Goals
Activists fought for women's suffrage for 80 years. The League works to protect and expand voting rights. The group also defends democracy through education, advocacy, and litigation at the local, state, and national levels. It promotes informed and active participation of citizens in local, state and national government.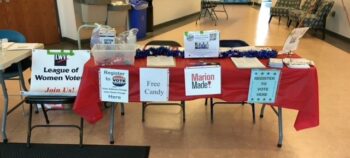 "In Marion, people are most familiar with our voter service work.  We register voters, provide non-partisan information on candidates and ballot issues, and host candidate debates," Bicking said.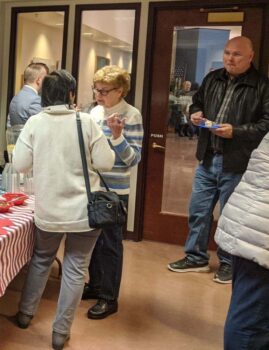 "Sometimes people are surprised to learn how much fun it is to work together in a non-partisan environment to benefit our town," Babich said.
Membership Open to All
Both men and women are members of the local chapter of the League of Women Voters. Anyone 16 years of age or older is eligible for membership. They meet monthly from September through June and provide input to the state and federal leaders of the League.
For More Info:
Official Voting Information
Visit the Marion County Board of Elections website here
Visit the Ohio Secretary of State's Ohio voting website here