A local business leader who was born and raised in Marion is giving to help other entrepreneurs succeed. Gary Ferriman, president of Showplace Rentals, is joining Alluvial Private Wealth in sponsoring The Forge business classes this year.
These free classes are open to anyone in Marion County with a small business or a desire to start a business. Classes start Aug. 24 at Marion Technical College at 6 p.m. The top participants will compete for $2,500 in prize money on Oct. 12 at the Alluvial Private Wealth Forge Competition.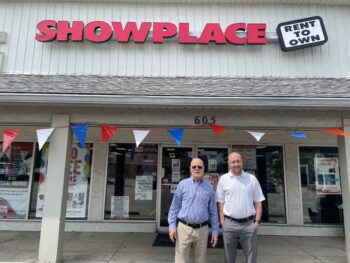 Ferriman is sponsoring the Forge because he believes any business can thrive with diligence, the right tools and the courage to risk it all.

"I believe nearly anyone driven can operate and succeed in a small business," Ferriman said. "The younger locals have infused a shot of adrenaline into our downtown area. Our community will continue to attract small to mid-sized businesses as folks see the quality of life that can be achieved here."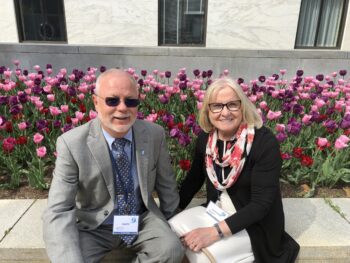 Ferriman's Roots
Ferriman is the child of humble, working-class parents, Bill Ferriman and Kathy Anderson. His grandparents on both sides of his family were business owners. Ferriman went to Pearl Street Elementary School. From a young age, he learned to work hard by delivering newspapers, mowing lawns and caddying.

After Ferriman graduated from Harding High School in 1973, he worked at Marion Power Shovel in Quality Control. He started selling TVs on his front porch and eventually opened a sales and repair shop. He worked in a number of industries before he discovered the home furnishing rental purchase industry.
Life-Long Learning Helped Ferriman Get Ahead

Ferriman is a life-long learner in order to hone his skills as he advanced in business.

"I was overwhelmed for a stage. In the early '90s, I became a devoted student to Stephen R. Covey, the author of 7 Habits of Highly Effective People. I traveled several times yearly his Leadership Center in Utah to train and refresh my skills. I became a licensed facilitator in several of their courses. It was a difference-maker for my business and my family," Ferriman said.

Ferriman also credits dreaming, planning and help from teacher, mentors and coworkers. Gary says he couldn't have done it without his family, especially his wife.

"Mary Ann is extraordinary supporter for all our business interests. She founded and ran Sunset Cash Advance for 10 years and currently handles our commercial real estate properties," Ferriman said. "We don't have higher education, but we do have a heavy dose of what Grandma called 'gumption.'"
The Forge Starts Aug. 24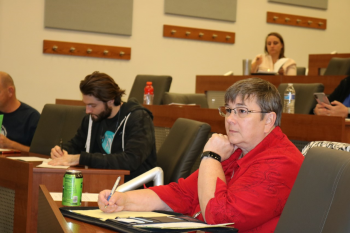 Ferriman is excited to support the free Forge classes which will cover topics including developing a business plan, financing, record keeping, marketing and more.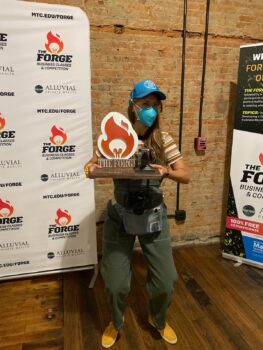 "This is a great way to inspire beginner and intermediate small business folks. Our area needs this for vibrancy. I would be honored to help," Ferriman said. "I love being from Marion. This town and area have been very good to my family."

Ferriman takes pride in having happy, fulfilled employees as well as long-term, loyal customers. In addition, he is active in supporting many local groups including the United Way, the Boys and Girls Club, the YMCA, and many more. He is a long-time member of the Marion Area Chamber of Commerce.
The Forge's Start

The Forge started in 2017 as a project of the Leadership Marion Class of the Marion Chamber. Past Forge participants have started or grown many local businesses, including A Taste of Memphis, Attaboys, the Explore-It-Torium Children's Museum, PFM Fleet Service, Sweada Mae Art Café, Sights Unseen Travel and Spruce and Sparrow.

"We truly value and appreciate this sponsorship," said Mike Stuckey, director of the Marion Technical College Foundation. "It's a generous investment in Marion's future."
Registration

To sign up for the Forge Business Classes sponsored by Alluvial Private Wealth, go to https://bit.ly/TheForge2023. Residents can support the Forge by sharing the event on the Marion Tech Facebook page. For more information, call Mike Augenstein at (740) 386-4138.