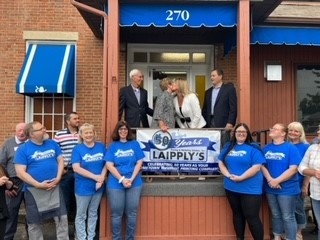 For 50 years, Laipply's Printing and Marketing Solutions, Inc. has been serving the needs of the Marion community. Ron and Effie Laipply started the company and now a second generation of the family serves the community.

"Marion has been good to us – and they still are today!" Ron Laipply exclaims.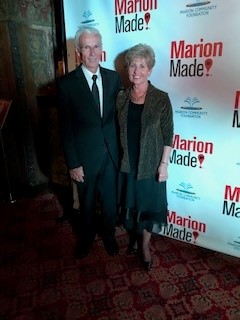 The Family's Beginning
Effie Gasuras moved to the United States from Greece at age 11. Her uncle ran a shoe shop in downtown Bucyrus, where Ron Laipply worked. Effie and Ron met and fell in love. The couple married in 1967 and moved to Marion to open their business, originally called Big Red Q Quickprint, on Main Street in 1973.

Effie ran the printing business with two small children in her arms while Ron worked a full-time job at Swan Hose and took business classes in the evening. The printing business went through the roof. After winning national sales awards with the franchise, Ron quit his second job to work side-by-side with Effie full-time.

"Marion's been very good to us. They supported us and we support them!" Effie Laipply said.

The couple moved their business to its current location at 270 E. Center Street in 1982. The historic home was built in the 1830s by Judge Ozias Bowen, which was a stop on the Underground Railroad.

"It's the oldest standing building in Marion," said Jacqueline (Laipply) Psyhogios, daughter of Effie and Ron Laipply.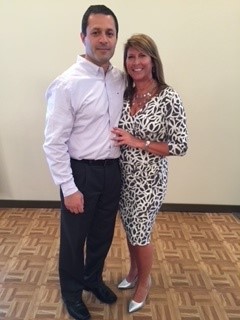 The Second Generation of Entrepreneurs
Psyhogios returned from a successful career in New York City as an executive in the fashion industry to join the family business. She and her husband, Bill, bought the business and continue the family's tradition of quality products and superior customer service.

"We evolve with the times. We started out with the old-fashioned printing presses. We had the first color copier in Marion; the first fax machine; and the first digital presses," Psyhogios said. "We evolve, innovate, market and plan."

This full-service local company works to help businesses, nonprofits, and individuals with everything from print and design needs to marketing and direct mail solutions from inboxes to mailboxes with the latest technology. This includes graphic design work, targeted mailing lists, promotional products and more.

"Many people say, 'I didn't know you did that!' Ask and give us a chance to say, 'Yes, we can!" Psyhogios said.

Laipply's serves clients across the nation with their smiling customer service

"We put pride into everything we do," Psyhogias said of her team.
Community Celebration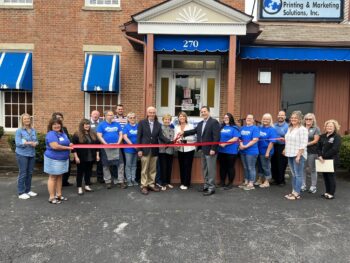 Ron, Effie, and Jacqueline celebrated the 50th anniversary with an open house in June 2023. The company gave away a basket including $500 worth of local gift cards.

"There is no better way to thank our community than to help drive additional customers and dollars to our fellow, local businesses," Psyhogias said.

Only one of four businesses survive 15 years or longer, according to the U.S. Bureau of Labor Statistics. Psyhogias credits the family's hard work, excellent employees, and support of the Marion community for this 50-year milestone.

"It's so important to shop local. Give us a chance to impress you!" Psyhogias said.
Contact Information

Laipply's is open Monday through Thursday from 9 a.m. to 5 p.m. and Friday from 9 a.m. to 4 p.m. For more information, call (740) 387-9282, email info@laipplyqprint.com or go to www.laipplyqprint.com.