A newer term, appearing in the news, in doctor's offices, and hospitals, is Integrative Medicine.  According to the Duke University Integrative Medicine Center, a simplified definition is it is an approach to health care that puts the patient at the center and addresses the full range of physical, emotional, mental, social, spiritual and environmental influences that affect a person's health. It employs a personalized strategy that considers that patient's conditions, needs, and circumstances, and uses the most appropriate interventions from an array of scientific disciplines to heal illness and disease and help people regain and maintain optimum health.  But why is this important to our feature this week?
Dr. Casey Smith Kelley is a pioneer in the field of Integrative Medicine and Lyme Disease. She grew up in Marion, Ohio, and is a 1999 Marion Harding High School graduate.   Dr. Kelley is the daughter of Bradley R. Smith and the late Chris E. Smith of Marion.  Today, Dr. Kelley and her husband Matthew and daughter Charlotte reside in Chicago.
A Board Certified in Family Medicine physician, Dr. Kelley was among the first to become Board Certified in Integrative and Holistic Medicine. She graduated from The Ohio State University College of Medicine in 2007, completing her residency in Family Medicine at St. Joseph Hospital in Chicago. Then Kelley became the Associate Medical Director at WholeHealth Chicago, one of the most respected centers for Integrative care in the Midwest.  Today she has her own practice, Case Integrative Health, opening it in 2019.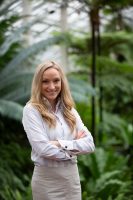 Dr. Kelley is a founding member of the Academy of Integrative Health and Medicine, a ten-year member of the Institute of Functional Medicine, a member of the Board of Directors of the International Lyme and Associated Diseases Society (ILADS), and is on the faculty at the Feinberg School of Medicine at Northwestern University.  She has studied the causes, effects, and treatments of Lyme Disease extensively, and lectures nationally on this and other topics.
"I started treating patients with Lyme Disease after I myself was diagnosed with the disease," stated Dr. Kelley. "With this first-hand experience and the discipline of an evidence-based Functional Medicine practitioner, I have focused on treating Lyme and other tick-borne diseases for many years. By bucking the trend and founding my own practice in Chicago I can better focus on my unending quest to further advancements in the search for answers to treating Lyme and other tick-borne diseases."
In today's world of dealing with Covid-19, Dr. Casey Smith Kelley has been seen on the Chicago television news as a source of discussing the precautions to take to remain safe in Chicago. Early on, she encouraged local Chicago residents to stay at home and practice social distancing.  Her experience with Lyme Disease, which symptoms compromise the immune system, makes her input invaluable to chronically-ill individuals, that often are hit hardest by the COVID-19 virus.
Dr. Casey Smith Kelley's compassion and strong work ethic are seen daily in her work.  She doesn't forget her roots in Marion, Ohio.   "It's difficult to put into words how growing up in Marion gave me a strong foundation and helped instill my drive for excellence. I can't thank my parents, teachers, and friends -the whole community – enough," stated Dr. Kelley.
Thank you Dr. Kelley for your commitment to helping others, being an innovator, and loving your hometown of Marion.