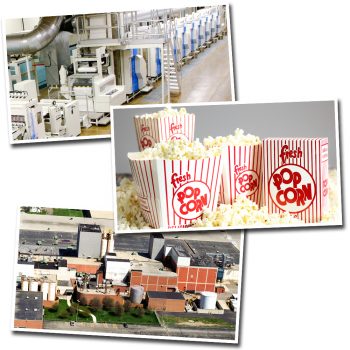 GRAPHIC PACKAGING INTERNATIONAL.
Graphic Packaging International, Inc., headquartered in Atlanta, Georgia, is a leader in packaging design and innovation. Our packaging is used by the world's most recognized brands, making it likely you purchase numerous products weekly that are packaged in our containers–whether it is McDonald's fries and chicken strips, or any number of packaged foods in the aisles of your local supermarket.
Graphic Packaging became part of the Marion community in 2008 after acquiring Altivity Packaging (formerly Field Container). We have over 13,500 employees worldwide. Our stable growth has enabled us to offer increasing employment opportunities, with the Marion Division currently employing more than 350 people.
Giving back is important to the company and our employees, resulting in the development of the Trees Into Cartons, Cartons Into Trees (TICCIT) program and participation in the upcoming 4-mile walk/run in support of cancer research at the Ohio State Football Stadium.
Our TICCIT program is held annually around Earth Day. We partner with local elementary schools to educate students on the natural renewability and sustainability of paperboard packaging. We provide an assortment of tree saplings and help students pot them in paperboard containers that they take home and plant–container and all. The program emphasizes the importance of trees and the earth's reliance on them for survival. This year 700 students participated in the program.
In October, many of our employees will participate in The Ohio State 4-Miler to support cancer research. The event is held annually at the Horseshoe. Many of our employees have experienced the long reach of the disease, whether dealing with it personally or seeing it affect friends and family. With that in mind, associate Mark Diaz put out a call for race volunteers. The company offered to sponsor the runners and a number of employees signed on, each wishing to make a difference in the fight.
As we continue to prosper in the Marion community, we hope to make a difference whether it is through the offer of steady employment or reaching out to improve the world around us.
#MarionMade #WeAreGraphicPackaging