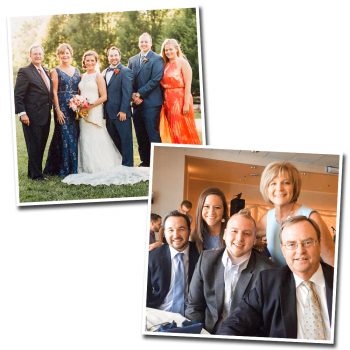 DAN WIGTON.
My family moved to Marion in 1969 for a calmer place to raise the family. I was about to turn 13 in October. We moved from Oberlin, Ohio, a very liberal community, in the midst of the civil rights movement.
My parents, the late Dr. & Mrs. Charles E. Ted Wigton, DDS, had looked at both Marion and Findlay, and chose Marion. Our family has been very involved in the community ever since.
My mother, Kay Wigton, founded the Ohio Junior Girls Golf Tournament in 1976. This event has been played annually at the Marion Country Club for 40 years.
My brother, Dave, sister, Melinda, and I all went through the Marion City Schools and graduated from Harding High School. I graduated in 1975 and started my Ohio State University years that fall, graduating in 1979. While at Ohio State, I majored in finance and served as treasurer for my fraternity, Beta Theta Pi.
Upon graduation, I was hired by the late Wayne H. Kuhn as an associate in his Marion office of McDonald Investments, a public finance office representing 70+ political subdivisions in Ohio's municipal financing needs. Following Wayne's tutelage, I moved into the private client group of the investment world and decided to build my practice right here in Marion. Today, I represent Stifel Nicolaus as manager and Senior Vice President for our Marion office. We manage a $340 million portfolio with four investment advisors and two client service associates. We love working in Marion and representing our Marion clients.
I have been married to Valerie Adler Wigton for 34 years and we have two adult children. Stephanie is 28 and a physician's assistant at The James in Columbus; our 23-year old son, Eric, has joined the Marion office of Stifel Nicolaus & Company and is currently studying for his licensing exams.
I have always believed in Marion and am pleased by all the community improvements being made–particularly at Marion Community Foundation, the YMCA, and Ohio State Marion. To quote the late, great Woody Hayes–make it a priority in your life to leave this community a little better off than you found it by paying it forward. Get involved. Make a difference. Go Bucks!
Story by: Dan Wigton of Marion, Ohio. Thank you for sharing!
#MarionMade #WeArePeople