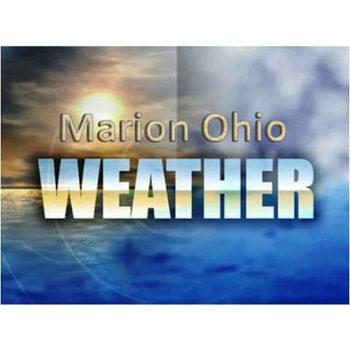 THE MARION OHIO WEATHER TEAM.
The Marion Ohio Weather Team (MOW Team) has connected the community to hometown weather updates since 2012 through their Facebook page. The page began in 2012 under the direction of Zac Fuller, and has since grown to include two community Weather Spotters: Jennifer Conroy of LaRue and Chris Peria of Marion. As the Team expands, the community benefits with more current information and insights that help everyone plan for the weather.
One needs only to ask followers of the MOW Team on Facebook about the value the Team adds to the community.
Edith Parsons said it best: "I stay up-to-date with the latest weather forecast. It surely helps to know when to take an umbrella or to wear snow boots or to find my really nice pair of sunglasses."
If you are looking for a MarionMade! attitude on social media, look no further than the MOW Team's Facebook page.
Team member Jennifer Conroy says, "[t]hink of the flooding situation(s), closed roads etc. People pile on their information and nobody uses it in a negative way."
Next time a storm rolls through the county, check in with the MOW Team as they track the storm's severity and put out watches and warnings. If you're unsure about the forecast tomorrow, see what the Team has to say on their Facebook page. The Marion Ohio Weather Team keeps their eyes on the sky.
#MarionMade #WeAreMarionOhioWeatherTeam