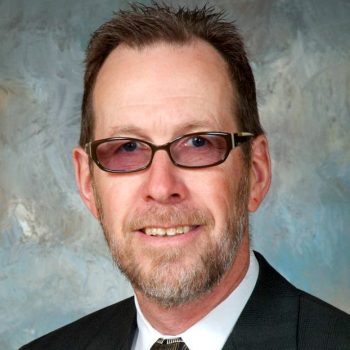 CARL WADE.
If you ask for Mr. Wade, you're looking for the wrong person. Carl Wade has always preferred being on a first-name basis with everyone he meets. It's not surprising to hear that about the owner of Carl Graphics. The company name says it all. Getting to know his clientele is most important to Carl. Ever since stumbling upon his first job as a print shop delivery guy in college, thanks to a friend, he'll still be the one you see delivering the final prints to your door.
"I get a jolt when I get to see my clients' reaction," Carl admits. "Seeing the glow on their face when they see their work complete makes it all worth it."
Working at a couple different print shops throughout college led Carl down a different path after graduating. There's an old saying, Carl laughs, once ink gets under your fingernails you'll never get rid of it. It must be true, since after graduating college he learned there was a print shop in Marion whose owner was looking to retire. Originally from Bucyrus, Carl jumped at the opportunity to become a partner in the company, so he and his wife made the move to Marion in the spring of 1973. In 1976, Carl became the sole owner of his own print shop–now known as Carl Graphics, Inc.–which lead to their move to Bellefontaine Avenue in 1978, thanks to a long-time client and friend of his whose wife was a real estate agent.
Marion's small town vibe with big-city attributes is what has attracted Carl most since his move to Marion. "There have been many times I've left a client's office, ran into a familiar face and stopped to chat with them," he said. He has been afforded quite the opportunity to continue working together with long-time, loyal, local clientele–two of which have been clients since 1976.
Carl Wade is thankful to have raised a family in Marion, and for a wonderful education for his three children. Who knows, maybe they will turn out to be carbon copies of their father.
#MarionMade #WeAreCarlGraphics