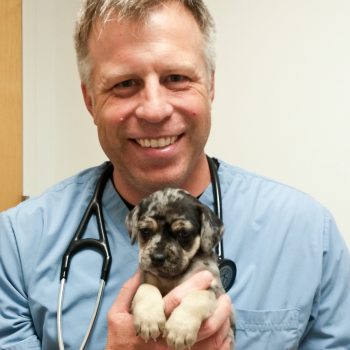 THE YANCEY CLINIC OF VETERINARY MEDICINE.
Born in Marion, Dr. Scott Yancey graduated from Ridgedale High School, the University of Findlay, and The Ohio State University College of Veterinary Medicine before returning to Marion to begin practicing. With the help and support of his wife, Tina, his parents, Jerry and Betty Yancey, and his wife's parents, Marty and Chrystal Terry, The Yancey Clinic of Veterinary Medicine opened in February 1998.
In November 2016, 1097 Bark Place was opened to provide a unique dog boarding and doggie daycare facility adjacent to the current veterinary office.
"The Yancey Clinic of Veterinary Medicine is always striving to offer medical and surgical options for our patients that are often not found outside of more urban area. Minimally invasive surgery, orthopedic and knee surgical options are examples of this," said Dr. Scott Yancey. "Giving the clients options to stay in Marion to treat their pet has always been one of our goals."
Yancey believes that giving back to the community where you work and live is vital. "Supporting a community that has been so supportive of our business and family is our way of giving back," he said. "The Yancey Clinic of Veterinary Medicine is proud to support many organizations such as the Marion Area Humane Society, YMCA, United Way, and Turning Point along with many other organizations."
The Yancey Clinic of Veterinary Medicine is grateful for the support of the Marion community. Marion is, and has always been, a great place to work, live and raise a family.
#MarionMade #WeAreTheYanceyClinic