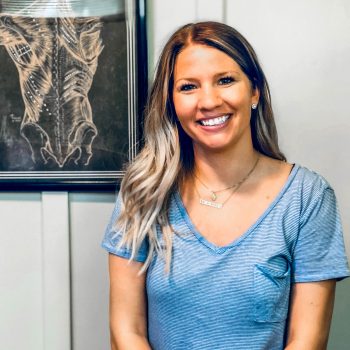 Local businesses can take all shapes and sizes in a community. And, that includes many one or two-person businesses that make up a large portion of the jobs in Marion. One such business is Neuromuscular Therapy on East Center Street.
The owner, Samantha McCurdy, was born and raised in Marion and attended Marion Harding High School. She came by her profession after a few years of trying to find the career that she was meant to pursue. Following her desire to help people, she went to massage school in 2009.
Working in other offices outside Marion for a few years, McCurdy returned to Marion and began working in a shared office. In 2015, she moved into her current location on East Center Street. McCurdy says the most gratifying part of her work is to listen to people and help them to live their lives with less pain and to become active again.
She says, "I look back at these years and think, wow, I am able to change peoples' whole personality because they are not in pain anymore."
Helping people in her hometown is important to McCurdy. She says, "I grew up here, my kids go to school here, my family is here. I am proud to be in Marion. Small towns need businesses like this. I am here because, if people move to the big city, what would happen to those people who couldn't move to the city? They wouldn't have doctors, chiropractors, restaurants, massage therapists, they wouldn't have local stores. I think it is important to stay to help build it up to become a thriving town."
She says she works hard to provide for her family, but the reward of knowing she is helping those in her community live better lives makes it more than just a job.
#MarionMade #WeArePeople