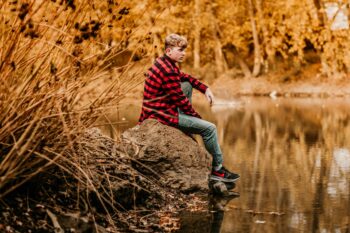 A lifelong Marion resident is seeing local people and places in a new way: through her camera lens.
Marion Roots
Leah (Ford) Menzie grew up in Marion. She's the daughter of Doug and Bev Ford. Doug is currently a chaplain at OhioHealth Marion General and Bev directs the Marion Area Convention and Visitors Bureau.

"I was raised here. I never wanted to leave. Marion is home," Menzie said. "I've always been Team Marion!"
Menzie's Journey
After Leah graduated from Harding High School, she earned her bachelor's degree in early childhood education at The Ohio State University. She then received her master's degree in education from Mount Vernon Nazarene University. She taught at Marion City Schools for seven years.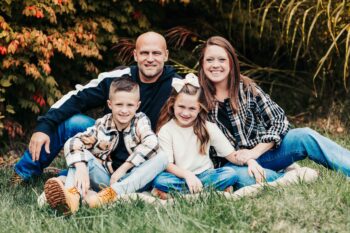 "My favorite thing about teaching, hands down, was the interaction with people. It wasn't math, reading or writing. It was helping teach people how to be kind, considerate, caring individuals who will make a positive impact on the world around them," Menzie said.
Menzie's Family
Menzie met her husband, Greg, when they volunteered at a local camp. They have been married for 21 years and have two kids: Zane and Quinn. Greg is an administrator with Marion City Schools.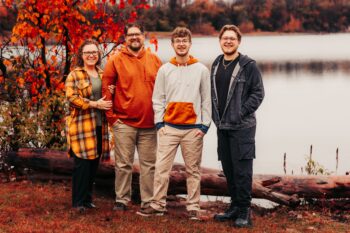 Leah's New Directions
Menzie followed in her father's footsteps and entered ministry. She is a worship and media pastor at CenterPoint Church in Marion and is working on the next level of licensure with Global University.
Menzie turn her hobby into a business called Journey Photography that she could schedule around her ministry.

"I want to be able to give back. I've been in the education field and in the church," Menzie said. "The photography business is a new way of connecting with people."
Journey Photography
Menzie enjoys capturing milestones for engaged couples, high school seniors, athletes, professionals and families.

"My biggest goal with my business is to provide lifelong memories through pictures at a rate that is manageable for most families. I'm doing it to help people be able to afford pictures they may not otherwise have been able to," Menzie said.

Journey Photography captures clients at locations around Marion County.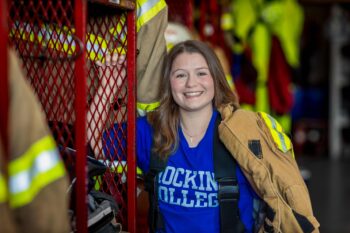 "I go wherever anyone wants me to go. My most recent sessions were at Quarry Park, which is just beautiful," Menzie said. "I've gone to the covered bridge. I've been to people's homes and farms. I did one at the firehouse for a senior going into the medical field. That was fun!"

While Menzie enjoys the technical aspects, including editing photos, the relationships with clients are what she values most.

"I have thoroughly enjoyed getting to know the families. I'm meeting people I wouldn't have otherwise known," Menzie said.
Client Reviews
Menzie and her new business have received a warm welcome from the community, with people showing support on her social media channels. Her clients are also happy with her work.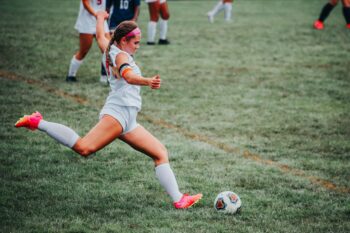 "Leah with Journey Photography has been so easy to work with to schedule my son's senior picture sessions. Her prices are so reasonable. We have been so pleased with the results!" said Allison Dietsch of Marion.

Madisen Schenk of Marion said, "She is very kind and easy to work with. My headshots are beautiful, exactly what I needed. I highly recommend Leah Menzie at Journey Photography. She provides quality, timely, and affordable services!"

Leslie Schneider of Marion said, "She attended a large family reunion of ours and did a fantastic job. Journey Photography provided the opportunity to have professional pictures of our kids doing what they love – volleyball and soccer. We highly recommend Leah."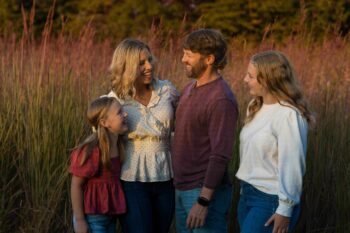 New Business Adds to Marion Revitalization
Menzie is excited that her new venture is one of many new businesses popping up in Marion.

"I'm loving the revitalization downtown," Menzie said. I would love for more people to change their ideas from graduate and move away to graduate, come back and give back."
For more information:
Follow Journey Photography on her website, Instagram or Facebook. 
Email Leah at leahmenzie@gmail.com. 
MarionMade! is a program of Marion Technical College.