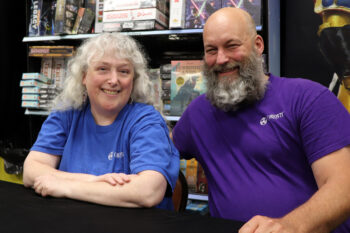 A last-minute decision to attend a gaming convention in Columbus in 2015 changed one Marion couple's lives and their business plan.

"We walked into the Columbus Convention Center and we saw people playing games everywhere. We said, 'Marion doesn't have that!" said Jessica Deyarmond.

The couple, who owned an antique store at 141 S. Main Street since 2009, changed it into a store full of board games, card games, puzzles, dice, and collectibles to attract gamers in 2016.

"I always was into gaming but there was no game store in Ashley, where I grew up," Anthony Deyarmond said.

"We don't want people to have to drive to Columbus to find these items," Jessica said. "Games that support time with friends and family are our focus."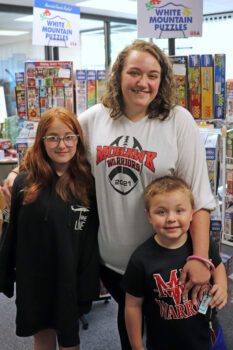 Jessica, who is artistic, loves teaching kids and adults to paint miniatures and has hosted speed painting competitions. They also hosted weekly role-playing games.
Pandemic Impact

"Pre-pandemic, this place would be full every Friday night," Anthony said.

While COVID-19 limited their in-store game play, it created a huge demand.

"The demand for tabletop games just exploded," Anthony said. "That has slowed down but more two-player games are hot. The game landscape has changed a lot."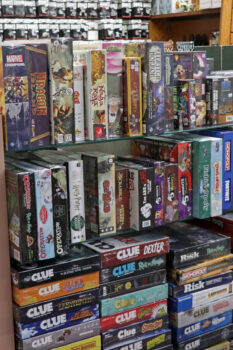 Puzzlers' Paradise
The couple has a huge puzzle selection.

"Both of our mothers loved puzzles. We do a puzzle with Mom every Sunday. My mother doesn't like doing a puzzle twice. You can bring a used one back and get a half off your next puzzle that day," Anthony said.

"We really try to take it to heart what the customers say. We listen to them," Jessica says. We love seeing the interests and hobbies of others. Everyone 'nerds' about something!"
Book Signing

They are also excited to host their first book signing event at the shop on Saturday, July 22 from 1 p.m. to 4 p.m. Fantasy author Steven Guglich will be signing copies of Piercing the Veil: Book one of the Veil Saga.

Anthony, a Navy Veteran, and Jessica met Guglich in Florida while playing Dungeons and Dragons. Anthony got Jessica into gaming. They've been together for 33 years.
Love of Marion

They moved back to Ohio in 2006 and chose Marion as their new hometown.

"Even when we first moved to Marion, we would walk downtown and see all the great styles and sense of aesthetics of the buildings," Jessica said. "We've been downtown long enough to see how much has changed. As we look around, it is planting positivity beyond downtown. There are so many interesting developments coming, we can't help but be excited!"
Community Support

They appreciate support from the local community for their business.
"These people ARE your people. You are helping them pay their bills and be a part of your community, as well as their families. Money spent local stays local," Jessica said.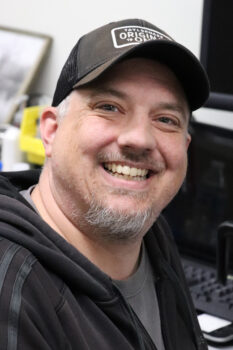 With a selection of old and new, including Harry Potter Wands, choose-your-own-adventure books, rubber band guns and books of Dad Jokes, they attract customers from all over.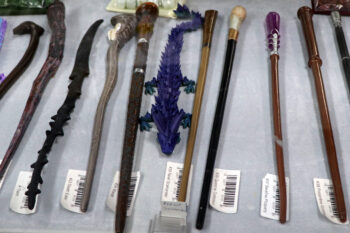 "We have customers within a two-hour radius that make day trips to come in and browse our products. Much of what we sell is different when you see it with your own two eyes versus online," Jessica said.
The Deyarmonds are members of the Marion Area Chamber of Commerce and the Game Manufacturer's Association. They appreciate the support they've found within the community, from people including local businessman Matt Carbery and Marcela Barrios, who owns a restaurant a few doors down.

"If you know someone who likes a certain thing, call us. We have more than 50 different versions of Monopoly," Anthony said.

They look forward to seeing what the next year brings as Jessica completes her cancer treatment and they can focus more on the store.
More Information

For more information, customers can call Curiosity at (740) 341-9094, drop by 141 S. Main Street, email curiosityohio@gmail.com or follow them on Facebook and Instagram.