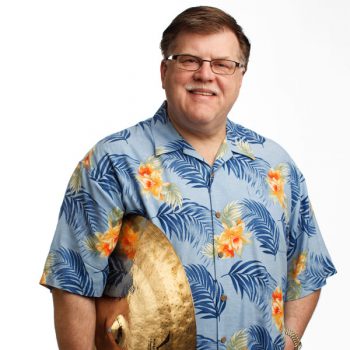 Marion has produced no shortage of musical talent, which is certainly the case with Robert Breithaupt. It could easily be said that music defines his life, through teaching, performing, and public service.
Active in music and performance throughout his life, Breithaupt is a 1973 graduate of Marion Harding High School and can now be found at Capital University, where he is a professor of music, Department Chair of Jazz Studies/Music Industry, and the Director of Percussion. In his youth, he was involved in Marion's version of Up With People, a show choir-style group called "Sing Out Marion," in the 1970s, along with 50-60 Marion area performers of all ages.
Breithaupt now has more than 40 years in music, as a performer, arts administrator, educator, author, musical contractor, entrepreneur, and visionary in the arts. He has performed in diverse solo, small ensemble and orchestral settings and has appeared with a virtual "Who's Who" of great jazz talents and scores of other noted artists. As drummer/percussionist for trumpet virtuoso Byron Stripling, Broadway star Sandy Duncan and other artists, he has performed with dozens of professional orchestras throughout the United States and abroad.
As Executive Director of the Jazz Arts Group of Columbus from 2001 until 2012, Breithaupt's vision helped to shape the nation's oldest not-for-profit jazz organization into a comprehensive, working model for performance, education, and community engagement.  He developed the concept for the unique JAG Jazz Academy, a 5,000 square-foot facility dedicated to instruction of jazz and American music for all ages.  In 2011, JAG received the Columbus Foundation Award as the top non-profit organization in Columbus, and the first performing arts organization to have ever received this distinction.
In 1981, Breithaupt was a co-founder of Columbus Pro Percussion, Inc., recognized today as one of the nation's top comprehensive retail percussion outlets; he served as vice president until 2006. He is also a past president of the Percussive Arts Society, the world's largest percussion membership organization. He has been a musical contractor for over 20 years and is president of RBMusic, Inc.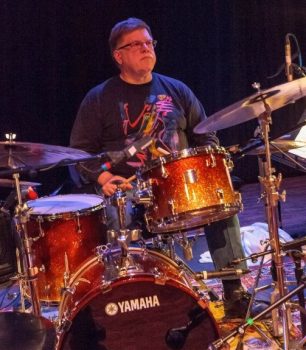 Breithaupt is recognized internationally as one of today's leaders in percussion education, and has conducted workshops and clinics throughout the world on the subject. Since 1978, he has built what is viewed as one of the nation's top undergraduate percussion programs at Capital University. Breithaupt is the author of The Complete Percussionist, one of the standard textbooks in percussion education, and the instructional DVD Snare Drum Basics. He is an artist/endorsee for Sabian, Ltd., Yamaha Corporation, Remo, Inc. and Innovative Percussion, where he has designed his own signature drum stick.
On Yamaha's website, Breithaupt is described as having "one of America's most diverse musical careers as a performing musician, arts administrator, college professor, author, and entrepreneur. His performance credits include recordings, appearances, and tours with a wide variety of artists, including Eddie Daniels, Monty Alexander, Terry Gibbs, John Abercrombie, Paul Anka, and Perry Como."
The recipient of numerous honors and awards, Breithaupt received Bowling Green State University's Outstanding Graduate Award, was a fellow in the Jefferson Academy for Leadership and Governance, participated in the Stanford Graduate School of Business' Executive Program for Nonprofit Leaders in the Arts and was the founding chair of the Columbus Cultural Leadership Consortium.  He is currently a member of the board and executive committee of Experience Columbus, where he represents the viewpoint of the arts community in dialogue surrounding the role of arts and culture in economic development and civic value.
#MarionMade #WeAreTalented #WeAreMusicians