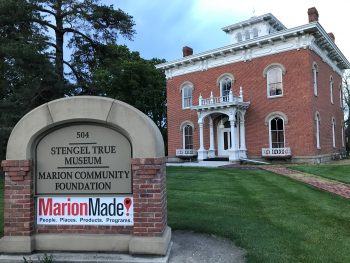 Marion Community Foundation, located inside the historic Stengel True Mansion, is one of the  driving forces behind MarionMade! The Foundation has been, since its inception in 1998, focused on caring for the community of Marion, Ohio.
What is now known as Marion Community Foundation began as the Mary Elizabeth Smith Foundation supporting Community MedCenter Hospital. When the hospital's assets were sold to OhioHealth in February of 1998, the proceeds from that sale, along with a name change, became Marion Community Foundation.
Offices for the "new" foundation were established, a 15-member Board of Directors was organized, and Marion Community Foundation's mission as the philanthropic clearinghouse for the Marion area was off and running. By December 1999, the Foundation established its first donor fund, announced its first cycle of community grants, and had a scholarship program taking shape. An annual program of competitive grant awards was, by 2001, well established and growing. By 2003, Marion Community Foundation crossed the $1 million mark in grants and scholarships awarded.
As the Foundation celebrated its 10th birthday in 2008, it received a landmark gift of $17 million from Bob and Dottie Wopat, along with earning the Council on Foundation's prestigious National Standards accreditation, which paved the way for even more growth. By 2013, Marion Community Foundation reached $40 million in assets, was steward to more than 140 funds, and was annually awarding in excess of $1 million in grants and scholarships.
At present, Marion Community Foundation manages more than 330 funds and annually awards more than $1.5 million. It maintains an annual Scholarship Program (the largest single source of college scholarships in Marion County) and Community Grants Program, as well as makes grants year-round from its various donor advised, field of interest, and designated funds and organizational endowments.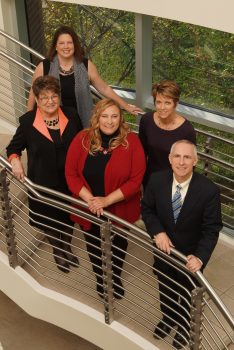 The staff includes Dean Jacob, who, on January 1, 2014, became the third president and CEO of the Foundation. His predecessors include Brad Bebout and Debbie Shade. Julie Prettyman join shortly thereafter as Program Manager to oversee the scholarship program, grants program, affiliated organizations, and special events, all of which continue to grow at the Foundation. She is now the Vice President and Director of Programs. Lori Stevenson serves as Communications Manager to coordinate multi-faceted means of connecting with the community. The staff also includes Office Manager Diana Rinesmith, bookkeeper Diane Mault, and project assistant Tera Holderman. The current Board of Directors includes 15 community leaders — Hon. Deb Alspach, John C. Bartram, Jody Demo-Hodgins, Jeremy Dunn, Kathy Goodman, Luke Henry, Rev. Daniel Kiger, Scott Knowles, Dr. Ryan McCall, Megan Queen, Charles Speelman, Dr. Kimberly Stark, Fran Voll, Nicolle Wampler, and Nicole Workman.
On February 14, 2017, the Marion Community Foundation launched MarionMade! and promoted it to award-winning success for three years. This initiative shines a positive light on the people, places, products, and programs of the greater Marion area. MarionMade! is an exclamation that we, as Marionites, proudly stand together in support of our vibrant community.
#MarionMade #WeAreCommunity