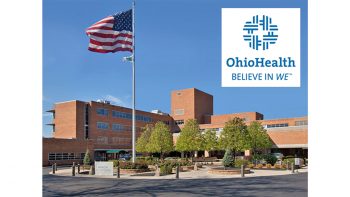 OHIO HEALTH.
.
In 2016, OhioHealth Marion Area Physicians (MAP), part of OhioHealth Physician Group, recruited new physicians for primary care, neurology, oncology, interventional cardiology, general surgery, urology, and psychiatry. Marion Area Physicians is made up of nearly 100 providers who provide primary and specialty care in Marion and surrounding counties. These physicians and advanced practice providers represent family medicine, internal medicine, and primary care, along with specialty care including heart and vascular, cardiothoracic, plastic, vascular, general surgery, pulmonology, ENT, dermatology, psychiatry, ophthalmology, pediatrics, OB/GYN, neurology, oncology, orthopedic and sports medicine, and others.
.
OhioHealth is committed to recruiting and retaining quality physicians for the Marion community. Marion General Hospital has nearly 300 providers on its medical staff to serve the Marion area through our full-service community hospital. Patients come to Marion General from Morrow, Crawford, Hardin, and Wyandot counties to receive award winning care for surgery (including robotic surgery), neuroscience, heart and vascular, cancer, women's health, orthopedics, and oncology.
.
Outpatient services include imaging, lab, digital mammography, radiation oncology, infusion therapy, wound care, physical and occupational therapy, occupational health, ambulatory surgery, and many, many more. Many of these outpatient services are offered at the OhioHealth Marion Medical Campus on Delaware Avenue. In addition, OhioHealth Radiation Oncology, located near the Medical Campus, is the only radiation therapy provider in the area and offers the area's only survivorship program–designed to help cancer patients make the most of their lives after completing treatment.
.
OhioHealth is committed to being a good community partner. They know that healthy communities need more than great healthcare services. Their leaders and physicians serve on more than 25 local boards for not-for-profit organizations, offering their time and expertise. In fiscal year 2016, OhioHealth in Marion contributed nearly $150,000 in local sponsorships and capital campaigns to more than 70 organizations. This level of commitment creates an impact in exciting movements and programs that are truly making a difference in our community. They have partnered with Marion City Schools, the Marion YMCA, Marion Public Health Department, The Palace Theatre and Marion Matters, United Way–just to name a few. In fiscal year 2017, they have committed to supporting the Harding2020 Project, and you'll see them in our local schools, at community and employer health fairs, expos, community walks and other fundraisers, the Marion County Fair, and at Marion Area Chamber of Commerce events.
.
We are proud to be a part of it all. OhioHealth Marion is proud of its pool of 225 volunteers that are here to help you, greet you, and raise money for the hospital through various TWIG (Together We Inspire Giving) groups. In fiscal year 2015, the volunteers of OhioHealth Marion contributed more than 25,000 hours of time. Those same volunteers, over the course of their years of volunteering, have tallied nearly 240,000 hours of donated time. The efforts of TWIG collectively raised $325,000 to support the hospital foundation in 2015 alone.
.
#MarionMade #WeAreOhioHealth