For more than 50 years, Ben F. Higgins has provided professional auction service to Marion County.
Ben F. was fascinated with auctions at an early age as he accompanied his grandfather and a close neighbor to local livestock auctions in Marion in the early 1950s. He discovered he had a fondness for auctions.   Thus began his career as an auctioneer, bringing buyers and sellers together since 1969.
Some of Ben's favorite memories as an auctioneer include the Labor Day auctions at Sally Ann's located at 309 & 37. This sale took place for over 20 years, with lots of merchandise and enormous crowds. Over the years Ben developed many friendships with sellers and buyers alike.
As his business grew, he continued to give back to the community through benefit auctions. Some of the benefit auctions include Marion Shrine Club for the Children's Hospital, Meeker United Methodist Church, American Legion, VFW 3313, Village of Larue, Pheasants Forever, Ducks Unlimited, Marion County Fair, Marion Chamber of Commerce, Meeker Sportsman Club, Marion Area Counseling Center, American Cancer Society, Baseball for Youth and many others. Ben F. has also been supportive of the Marion community by sponsoring countless local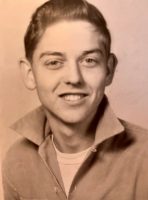 sporting teams and participating in local events such as the Marion Popcorn Festival Parade.
At every auction, Ben says he learns something new. He feels the auction business has given him unique opportunities to help provide solutions in challenging situations. Ben F. is a member of the National Auctioneers Association, Ohio Auctioneers Association, Ohio Association of Realtors, and many fraternal organizations.
Ben F. is proud to have been a resident of Marion for 80 years. He is honored to have created a Marion business that has served this community for 51 years and counting.