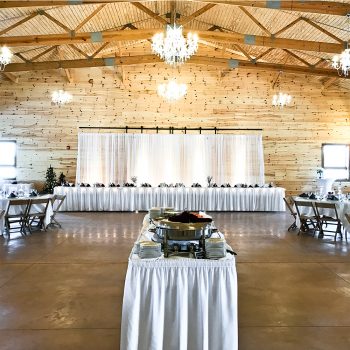 ALL OCCASIONS CATERING: FAMILY-OWNED AND OPERATED SINCE 1982.
All Occasions Catering is a family-owned and operated full-service catering business. Hal Clase, the owner of All Occasions Catering, started the business by roasting hogs in his backyard in 1982. The business thrived and he decided to expand and open All Occasions Banquet Facility in 1998.
Due to the growth of the business, an addition was needed! Now, All Occasions has three venues: All Occasions Banquet Facility, The Barn at All Occasions, and The Homestead of Radnor.
All Occasions Catering loves to give back to the community; they donate all their leftovers to local shelters in the Marion area.
Thanks to their staff, they are able to offer exceptional service, which keeps their clients coming back for more. All Occasions Catering works with a lot of local companies and many different venue sites that allow outside catering. They cater for any occasion and their clients range from business organizations, schools, hospitals, non-profit organizations, and families. All Occasions takes pride in serving everyone in the community and views all their clients as family.
#MarionMade #WeAreCommunity #WeAreAllOccasions