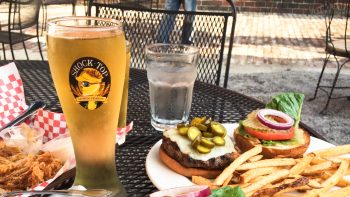 MARION IS COOKING UP SOMETHING FOR EVERY PALATE
I am not a connoisseur. I am not a gourmet. I am not a foodie. I am an Eaterarian.
We all like to find those out-of-the-way eateries with great food, an unassuming atmosphere, and where having a laugh with your friends isn't considered inappropriate. Marion's Eaterarian Trail will allow you to experience first-hand how these local eateries will satisfy all your comfort food cravings. From places with those best-ever breakfasts, works-of-art burgers, authentic throwbacks, and crafty originals, Marion is cooking up something for every palate.
Many people say that breakfast is the most important meal of the day, so don't skip it! The Marion Diner boasts a selection of 15 omelets on their traditional breakfast menu and Marcela's Argentinian-inspired breakfasts at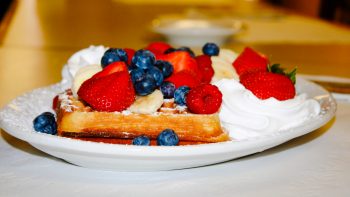 Baires Restaurant are both great choices to jump start your day.
We all enjoy the convenience of a quick sandwich for lunch. Delight in a BLT sandwich from The Candy Shack located within Charleston Place downtown–try not to leave without a bag of their homemade chocolates; or devour one of the G&R Tavern's famous bologna sandwiches in Waldo. On the go? Drive right up to one of Victor's Taco Shop's two drive thru windows or take advantage of Stewart's Root Beer's traditional roadside service.
Burgers are the mainstays along the trail and the best ones can be found in the most nondescript buildings. Take, for instance, the Shovel Restaurant with a prime rib burger that's taller than it is wide, or savor a brisket burger from Que's Brother's BBQ. Complete your FULL-filling day with some late night live music and relaxed atmosphere at the Courtyard Grub & Pub or the OK Café–both complete with outside dining areas to enjoy during the warmer months.
You found the right place at the right pace, so take your time; this trail is worth multiple trips to experience all the unique feasts and unexpected charm that Marion's local eateries reveal.
#MarionMade #WeAreHungry