Frank Lo is born and raised in Marion. His parents' ties to the community are even longer. Peter and Penny Lo started the House of Hunan at a location near Marion Rotary Towers in 1987. They moved the restaurant to 1583 Marion-Waldo Road behind the Marion Centre Mall in March 1990, just a few weeks after having Frank.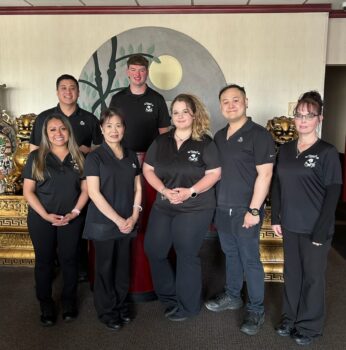 "They put so much hard work into it over the years. It's their legacy," Frank Lo said. "Everyone seems to have good memories of this place."

Lo went to Marion City Schools and graduated from Marion Harding in 2008. He worked beside his parents and took over the business in 2018.

"I was groomed for it my whole life. It's what I knew growing up," Lo said. "I get my love of cooking from my father."

Lo feels his age gives him an advantage as a business owner.

"I got the best of both worlds. I grew up without the social media and technology. That didn't hit until I was a teenager. I got to see what the Gen Xers and Baby Boomers did. They aren't afraid of hard work or getting their hands dirty. I got that work ethic from my parents," Lo said.

Lo is a digital native.

"As a millennial, I am comfortable with technology and can relate to the teenagers. It is an adjustment having teenage staff. They were raised differently than I was. It's just another challenge," Lo said.
The COVID-19 pandemic threw wrenches into Lo's plan.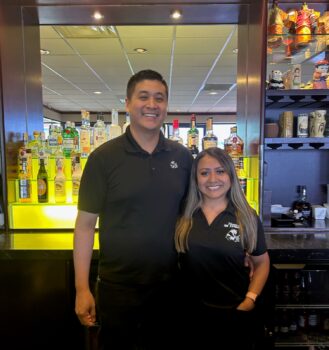 "My biggest accomplishment is adapting to challenges with COVID," Lo said. "There were definitely times in 2020 when I wasn't sure if we would continue or not – between the labor shortage, higher food costs, and the health rules and restrictions. It was very overwhelming. We got through it."

Lo said the support of the Marion community helped the House of Hunan get through the pandemic.

"If it wasn't for the regulars and the other word-of-mouth support, it wouldn't be the same. We feel fortunate that Marion has supported us," Lo said.

When the House of Hunan reopened, regulars found a new look inside the restaurant.

"When we closed down for almost a whole year, I felt that we couldn't reopen without improving it," Lo said. We took out tables to make it more spacious. The bubble wall feature has definitely improved the aesthetics."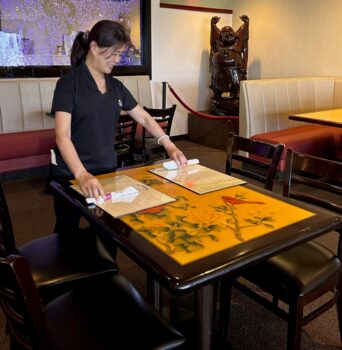 Lo appreciates the support of the Marion community and works to give back.

"Some of our most consistent and largest orders come from the hospitals and the schools. I know a lot of other local business owners. We have good relationships with other business owners. A lot of them are frequent customers, too. They come to eat at our restaurants. We eat at theirs. It's a small town. You know everybody!" Lo exclaimed.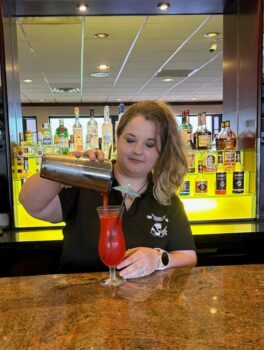 Lo's family business has gotten even tighter. The restaurant closed briefly in April to celebrate the wedding of his manager and another 20-year employee. Lo's fiancée, Jenny Anzurez, another Marion native, regularly works in the business.

"Without her support in the restaurant and at home, this place wouldn't be the same," Lo said.

Lo loves participating in the International Festival at The Ohio State University at Marion. He also works to support area children.

"We always try to donate to local school sports programs and music programs. Many of our teenage workers are active in these groups," Lo said. "I was a Marion City School kid, so any way we can give back to their sports or music or extracurriculars is really nice."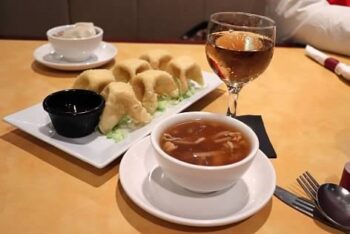 Lo is proud that his business has stood the test of time.

"I was born and raised here. It's my home. The people that are here are like family to me. Marion's home to me and it always will be," Lo said.
Contact Information
For more information, visit www.house-of-hunan.com, call (740) 387-0032 or follow them on Facebook.