An area treasure loved by locals and travelers alike has been recognized by Ohio Magazine as one of 30 Famous Ohio Food Spots for Ohioans to add to their bucket lists. The G&R Tavern at 103 N. Marion Street in Waldo has been serving up thick slices of grilled bologna since 1962.
Tourist Reviews
"They have delicious food! People come from all over to have a fried bologna sandwich. Very nice people that work there as well," said Debra Vanness of State College, Pennsylvania in a Facebook review.
"This place is hometown personified [with] friendly service, terrific food, [and] unbelievable prices," said David Otto Scaer of Guatemala.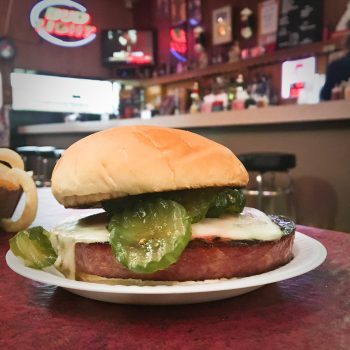 "I live in Australia and when visiting family in the area it's a 'must go' place to get my 'fix' of a G&R bologna sandwich," said Sue Clifford.
"I come from Hamilton, Ontario, Canada to the G&R when visiting friends in the area [and] get at least one fried bologna sandwich and a piece of cream pie," said Steve Tuff.
Local Fans
Many local residents agree.
"Such good food – I have grown up eating at the G&R and still do," said Lisa Hollaway of Waldo, a teacher at River Valley High School.
With fans from all over, the G&R serves more than 1,000 pounds of bologna each week.
"We have very loyal hometown customers, out-of-town customers, and first-time customers that continue patronizing the G&R," said owner Bernie Lewis.
Family-Owned
This MarionMade! business was named for founders George Yake and Roy Klingel. Bernie Lewis and his wife, Joy, took over the business in 1985. Their daughter, Misty Mercer, manages restaurant operations.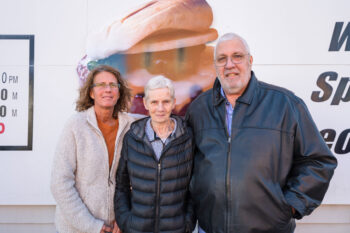 "My wife and I had a dream to run a restaurant," said Lewis. "Over 36 years later, we have managed to serve great quality food, service, and atmosphere to the community."
The Ohio Magazine honor is the latest in a long list of accolades. It has been featured on Good Morning America, The Travel Channel, the Food Network and The Chicago Tribune.
"It makes for a fun destination, it gives you a bit of local flavor and history, and most important of all: the food is great!" said Nick Dekker, a food and travel writer.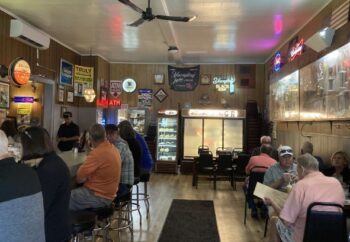 "As a former executive director of the Marion Area Chamber of Commerce, I was always fascinated by the fame of the G&R and the business it brought to Marion County," said Edmond Loewe.
For more on the G&R, visit www.gandrtavern.com, call them at (740) 726-9685 or follow them on Facebook.