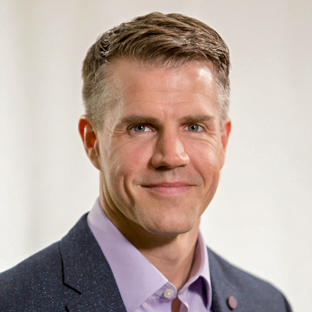 BROCK MEADOWS.
With a passion for helping people discover winning strategies that fit them personally–taking them from where they are, to where they want to be–Brock Meadows is a MarionMade success story in the fitness and nutrition world.
Meadows' entrepreneurial spirit started early. He graduated from Ridgedale in 1992 and Bowling Green State University in 1996, and, by 2001, had launched his first performance training program. Within four years, he opened the Power Factory in Marion and operated itfor 13 years.
With nearly 20 years of experience, Meadows is certified by the National Strength and Conditioning Association and has coached thousands of men and women across the country, from junior high and high school students to elite and professional athletes.
"I work with people in the development of speed, agility , biomechanics, flexibility, power, and strength," said Meadows. "My adult fitness and exercise experience includes working with clients whom are generally healthy but de-conditioned and various special populations, such as those struggling with diabetes, arthritis, geriatric, obesity and post-rehabilitation issues."
His training and expertise has grown in the past 10 years to include nutrition coaching. Through a specific curriculum, personal coaching, and active engagement in a supportive environment, his nutrition business grew and allowed him to expand his reach beyond his own four walls. He now teaches and trains other fitness professionals how to do the same.
In 2015, he sold Power Factory, to become a work-from-home husband to his wife, Nicole, and father to their two boys, Camden and Brexden. He founded F.I.T. Nutrition Coaching, became the owner of two Orangetheory Fitness franchises, and continues to work with companies and individuals to increase team and personal performance.
"Personal performance coaching offers a highly structured program for the person that truly wants to have confidence and control of their health, finances, and future," said Meadows.
Now, he's adding 'author' to his resume. Meadows has co-authored a new book, For The Win–along with several entrepreneurs and professionals, including motivational speaker and Notre Dame football legend, Rudy Ruettiger–which is expected to hit shelves in April.
#MarionMade #WeArePeople