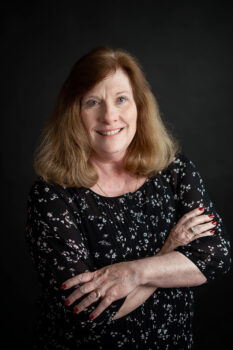 When tax time rolls around each year, many people greet it with a moan. One local agency has been helping Marion families, nonprofits, farmers and businesses get those taxes done right.
"It takes a special person to enjoy doing taxes," said Jean Obenour, owner and founder of Custom Professional Accounting, located at 1714 Marion-Waldo Road Suite A, just south of Marion County Children's Services.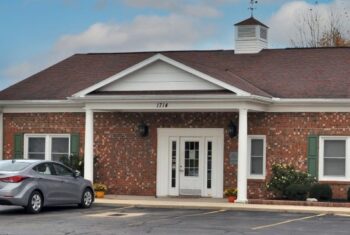 Obenour credits her success to the support of the community.
"I owe it all to Marion. I wouldn't be where I am today if it wasn't for the many great people of Marion," Obenour said. "It's not just about the numbers. It is about the people–my neighbors, my friends, my community."
Jean prides herself on providing quality service at an affordable price. Obenour stays up-to-date on the latest twists and turns of the IRS regulations, which differ greatly from the original one-page federal tax code hanging up in her office.
Obenour credits her long-time employees that have experience and training which benefits this company, in contrast to many national agencies which hire temporary workers and close down April 16.
"My employees are experienced, local people our clients can trust," Obenour said. "They are invested in our community. When you hire our business, your dollars stay local with your neighbors, your schools, and the Marion area."
They find the right solution for each client, providing tax preparation, accounting, and payroll services. Obenour also values the chance to help new businesses.
"I want entrepreneurs to off on the right foot," Obenour said. "We take care of books so you can focus on starting your business. I'm excited to see so many new companies popping up around Marion right now. Our community supports local businesses."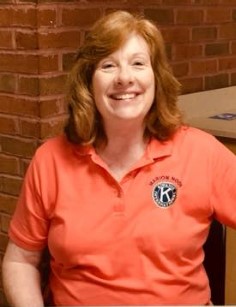 Obenour prides herself on giving back to the community. She serves on several area boards of directors including Marion Rotary, Marion Noon Kiwanis, the Marion Area Convention & Visitors Bureau, and the Marion Technical College Foundation, among others.
"There are so many great charities and they make a difference in Marion," Obenour said.
"Jean does things quietly in our community that many people don't know about. She gives to many groups and causes that are near and dear to her heart," said Christy Neff, president of the Marion Noon Kiwanis. "I am in awe of her."
"Jean has graciously supported the Friends of Marion DD Levy Committee as treasurer. This job is very taxing as there are many rules and regulations around a 501(c)(4). I am beyond grateful for her knowledge and her heart toward this very important work. It is another example of her character and community-minded leadership," said Ashley Teets, secretary of the committee.
Other community members agree.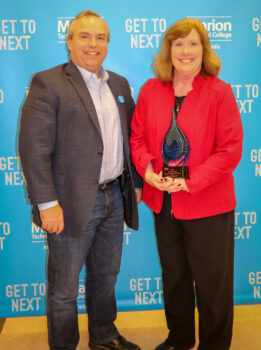 "Jean has not only built an incredibly successful business, she consistently gives back to the Marion community in numerous and generous ways," said Mike Stuckey, director of the Marion Technical College Foundation Board. "Having partnered with Jean on civic projects and boards over many years, her strong commitment and passion to her work are always thoroughly evident."
This business owner has lived in Marion for decades. She and her husband, Jim, raised their three children here. Obenour started out in banking and then went to Marion Technical College to earn her accounting degree.
After working in the industry, Obenour decided to start her own business. Thirty years later, Custom Professional Accounting is thriving. Her team works long hours during tax season and always has a "Sick of Taxes" sick day at the end of April.
"I'm so grateful for my team and our clients," Obenour said.
For more information, visit their website at www.customaccounting.com or call them at (740) 387-3788.