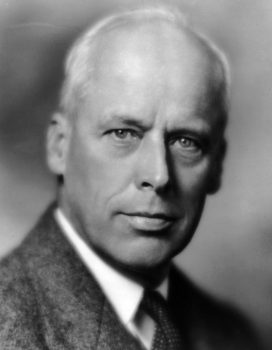 Minister. Socialist. Pacifist. And, six-time presidential candidate. Norman Thomas may easily be the most notable, unheard of man from Marion, Ohio.  Born in 1884, Norman Thomas lived in Marion for the first 18 years of his life–working as a paper carrier for The  Marion Star and graduating from Marion High School.
After high school, Thomas' family moved to Pennsylvania, following his father's career in ministry. Thomas graduated from Princeton University and Union Theological Seminary and became an ordained Presbyterian minister. Union had been, at that time, a center of the Social Gospel movement and liberal politics and, as a minister, Thomas preached against American participation in World War I.
It was Thomas' position as a conscientious objector which drew him to the Socialist Party. He became the editor of The World Tomorrow magazine, helping it become the leading voice of liberal Christian social activism of its day. Later, he served as associate editor of The Nation magazine and was a co-founder of theNational Civil Liberties Bureau, the precursor of the American Civil Liberties Union.
Thomas publicly opposed the United States' involvement in World War I and II. He was one of the few public figures to oppose President Roosevelt's internment of Japanese Americans following the attack. Thomas was a tireless advocate of pacifism, civil rights, socialism, anti-communism, and civil liberties. He wrote 20 books and delivered hundreds of lectures across the country during his career.
He ran for President of the United States on the Socialist Party ticket six consecutive times between 1928 and 1948. Many of the ideas Thomas suggested were later adopted by both major political parties.
Ever the activist, at his 80th birthday gala in 1964, Thomas called for a cease-fire in Vietnam.  Just before his death in 1968, he was the first guest to appear on prominent conservative journalist William F. Buckley, Jr.'s new television show, Firing Line.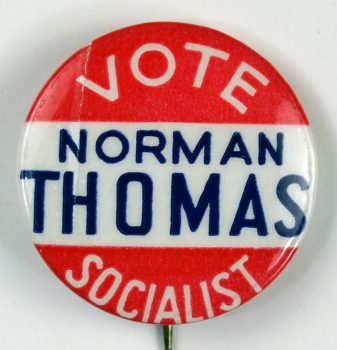 He has been remembered and honored locally with The Norman Thomas Memorial Lecture Series at The Ohio State University at Marion, held annually since 1972.
Journalism and activism continue to run in the family. He is the grandfather of Newsweek columnist Evan Thomas and the great grandfather of writer Louisa Thomas, whose book, Conscience, focuses on her pacifist great grandfather, Norman Thomas, and the moral conflicts her family endured.
#MarionMade #WeAreActivists