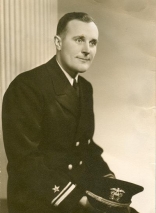 Centenarian A. Merle Hamilton, life-long Marion resident and noted philanthropist, and his wife, Peg, created an enduring legacy in Marion.  During their lifetimes – 93 years for her and 101 for him — the Hamiltons demonstrated their belief in Marion and its people.
Merle, or "Ham," as he was commonly known, will be remembered for the restoration of the Linn School, along with his brother, Oliver, which they then donated to the Marion Historical Society.  Ham, whose military service included tours in the Mediterranean, Africa, and Italy, was instrumental in the design, development, and fund raising for the World War II Memorial at the Marion Cemetery to honor his fellow veterans.
Peg was known as a "change maker" by her friends and family. She gave of both her time and resources to support the Palace Theatre, Junior Service Guild, Marion General Hospital, the YMCA, and the American Red Cross, among many others. She considered her greatest achievement to be serving as the chairperson of overseas shipping for the American Red Cross during World War II.
Locally, her philanthropic endeavors were very intentional. She supported worthy causes where the money would be used to produce noticeable, positive outcomes, and thereby encourage others to do the same.  Once, she noticed the Palace's curtain in need of repair and provided the funds for it to be replaced. When her friends then donated to the cause, she achieved her goal.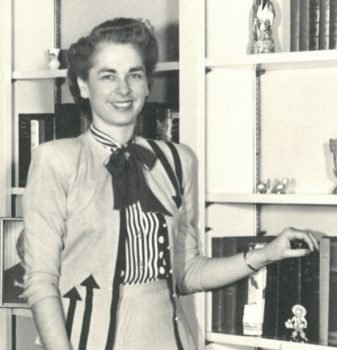 The Hamiltons, who shared 70 years together, also generously supported the Marion Historical Society, Ohio State Marion, and the Harding Home, as well as the Palace's May Pavilion. This was one of Merle's last projects.  Elaine Merchant, theater manager at the time, noted how pleased she was that he lived to see the Pavilion completed and that he thought the much utilized facility to be beautiful.
Ham's advice for a long life was "good living — no smoking, no drinking, except a little wine, get up early in the morning and work hard all day."
Perpetually active in the community, he never missed a Rotary meeting.  He was admired throughout the community and known for his kind, gentle, compassionate nature and tremendous sense of humor.
In their lifetimes, Ham and Peg lived through 16 U.S. presidents — from Theodore Roosevelt to Bill Clinton — and the Great Depression.  They witnessed an incredible array of modern inventions, not the least of which included the automobile, airplane, space travel, computers, and the atomic bomb.
While Ham's college degree was in chemical engineering, he made his career with his family's limestone quarry business here in Marion.  With a strong work ethic, he worked well into his 90s, retiring in 2000 and passing in 2008.
Peg's unabashed love and support of the Marion community was evident in her generosity and support of numerous local organizations, from the Marion Association of American Women to the Town and Country Garden Club to the Charity Ball – which she chaired three times – as well as Epworth United Methodist Church and the Marion Country Club.
Throughout their lives, the Hamiltons demonstrated what loving ones community looks like.
#marionmade #wearephilanthropists