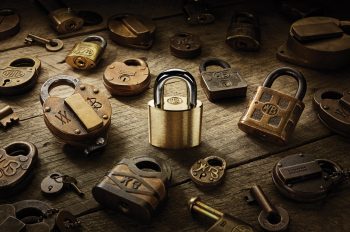 THE WILSON BOHANNAN LOCK COMPANY.
.
Wilson Bohannan and his son, Todd, founded the Wilson Bohannan Lock Company in 1860 Brooklyn, New York. Wilson Bohannan Tway brought the company to Marion, Ohio, in 1926 and they are now in their seventh generation of family ownership. As a 100% American-made product, their all brass and stainless-steel padlocks have the highest reputation for quality and reliability. They believe their high quality stems for their American workers.
.
Keeping their company in Marion since 1926 means they have been a large contributor to Marion's industrial success. Wilson Bohannan locking devices are used by utilities, transportation, government facilities and industrial companies throughout the world.
.
Marion has provided WB with a world-class workforce and a dedication to making the finest quality padlocks. The Wilson Bohannan Company is a large contributor to the local community by helping support organizations like the Palace Theatre, Ohio State Marion's Science Center, Marion Family YMCA, The Harding Library and many more charitable organizations.
.
The Wilson Bohannan Company wants to make Marion a great place to live for its employees and the entire community.
.
#MarionMade #WeAreWilsonBohannan