AN OUNCE OF PREVENTION IS WORTH A POUND OF CURE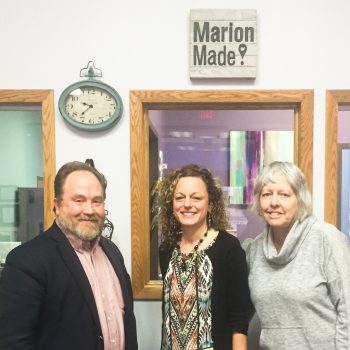 The responsibility of the Marion County Health Department reaches far and wide. To start, the organization oversees inspections of restaurants, grocery stores, and temporary food. Further, the department handles birth and death/burial records, public pools and spas, WIC, schools and safety, nuisance complaints, and more. Maintaining records for more than 65,000 residents in Marion County, Tom Quade, Marion County Health Commissioner, and his staff have their work cut out for them.
Quade is very proud of his team and states, "They hold a culture of excellence." Quade, the current president of the American Public Health Association, moved to Marion from Akron, Ohio, in 2013 when he transitioned from Deputy Health Commissioner to his current role. Upon Quade's move to Marion, he came to understand that Marion is a "sweet size." Quade values "community collaborations, you know who to call, who will show, and you know they are going to mean it."
Benjamin Franklin once said, "An ounce of prevention is worth a pound of cure." The Marion County Health Department tries to live by this motto by making policy and planning a priority.
Currently, Marion County Health Department is reviewing Marion's local transportation recourse. The relationship of the two leads directly to prevention. Without means of transportation, medication can't be picked up to cure illness, trips to the grocery story are inhibited resulting in a poor diet, and an active lifestyle would be much more of a challenge to create. These are all areas the health department monitors to make Marion County and City a healthier and safer place!
#MarionMade #WeArePublicHealth