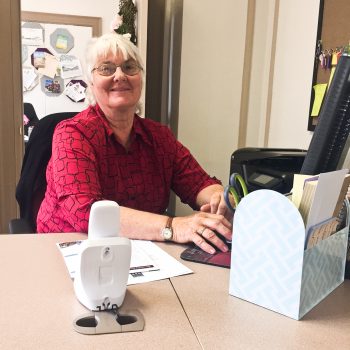 THE SENIOR COMMUNITY SERVICE EMPLOYMENT PROGRAM.
.
Did you know last year Goodwill helped 26.4 million people train for careers in banking, IT, and health care? The mission of Goodwill Industries is "to enhance the dignity and quality of life for individuals and their families." Goodwill has been working toward this goal since 1902 by helping put people to work.
.
One program that helps support Goodwill's mission statement is their Senior Community Service Employment Program (SCSEP). This program provides part-time training in community service positions. To qualify for SCSEP training, you must be 55 years or older and of low income. Priority is given to individuals over 65 years of age and to veterans and their spouses.
.
The training acquired through SCSEP increases the skills needed to obtain a job and become financially self-sufficient. Computer classes, English language learning classes, job searching skills, additional education, credentials, and access to transportation are areas Goodwill provides supportive services that participants need to be successful and to help reduce barriers to employment. SCSEP training sites are a wide variety of community positions such as social service nonprofits, schools and libraries, government agencies, health care centers, and daycare and senior centers.
.
When contacting Goodwill to take part in the SCSEP program one can expect an initial assessment for program criteria, skill evaluation, assignment to local nonprofit or government agency, 20-hour work weeks, and job seeking supportive services for a permanent job. Let Goodwill link you and be paid to learn new skills.
.
#MarionMade #WeAreService