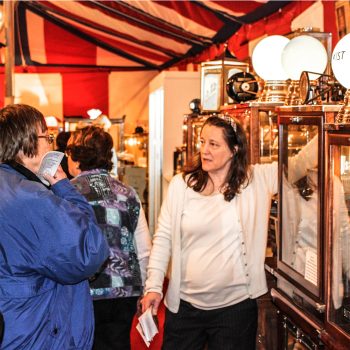 A DAY IN THE LIFE OF A TOURIST IN MARION COUNTY
It's that time of year where everyone has the same thing on their mind–vacation. Typically described as week-long getaways that are some distance away, vacations are also well known as weekend or day-long trips just a few miles from home. Whether it's relaxing with family at a nearby campground, spending date night at a local vineyard, or shopping downtown with friends, local residents' experiences at their hometown attractions will mirror that of a tourist's–all while engaging in and supporting their hometown.
In 1983, the U.S. Congress established National Travel and Tourism Week. Typically falling on the first week of May each year, Travel and Tourism Week kicks off the vacationing season nationwide. In addition, during that week, the Marion Area Convention & Visitors Bureau invites all of Marion County's residents to experience what makes Marion a destination place during their annual 'Be a Tourist in Your Own Backyard Day' on Saturday, May 13, 2017.
The event, in its second year, was created to bring more awareness for and appreciation of the Marion area's many tourism attractions, restaurants, and other activities. The day will feature discounts and special activities for Marion County residents from local participating locations as part of a weekend of tourism-related events. These offerings include discounts, free admission, and free gifts. This is a great starting point to become more engaged in and learn what Marion has to offer both residents and visitors alike.
The annual Harding Home waffle breakfast kicks off in the morning of May 13 at Tri-Rivers Career Center from 7:30–10 a.m. Then, residents can spend the rest of the day visiting attractions, lunching at one of 30 local restaurants, and enjoying the outdoors at our parks and trails. Be a Tourist in Your Own Backyard Day is designed to remind us of these great places and to visit them again–or maybe for the first time.
#MarionMade #WeAreTourism