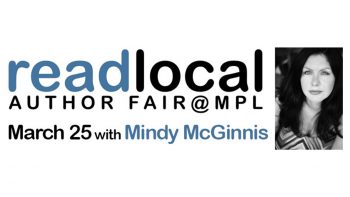 INAUGURAL READLOCAL AUTHOR FAIR WILL FEATURE LOCAL AND OHIO AUTHORS
There are always new and exciting events coming to Marion! One of these events, to be hosted by the Marion Public Library, will be a chance for the community to connect with several authors. The inaugural ReadLocal Author Fair, scheduled for March 25th from 1- 3pm, will feature a wide variety of local and Ohio authors.
Mindy McGinnis, well known for her books written for young adults, will be the featured speaker at the event. She has been active in helping fellow aspiring writers to be successful and will discuss her journey from amateur writer to award-winning author.
Fans will be able to purchase copies of books for author signings and will have a unique opportunity to engage with almost 30 writers at their local public library. Nearly half of the authors making plans to attend are from Marion or close proximity, with others being from within Ohio.
If you'd like to learn more, or have an aspiring writer in the family that wants to attend, you can find more details at www.MarionLibrary.org/readlocal.