Kimberly Bryant opened her candle business in 2022.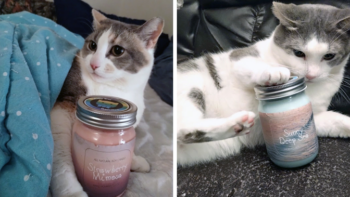 "I've always loved candles and all things that smell great. I did my research on candle-making and ran with it," Kimberly said. "Essentially, what sets my business apart is a personal customer service experience. Plus, I use all-natural ingredients to make my candles and blend my scents."

Since opening, Kimberly has branched out to include wax melts along with her candles. Customers can order these products from her website, kittykatcandlesco.com, and pick it up locally or have the items shipped. The re-MARCA-ble store in downtown Marion just started featuring Kitty Kat Candles as well.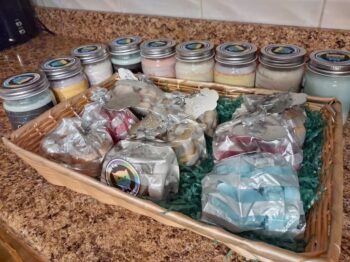 "My products are made-to-order, so I try my best to have a quick turnaround time," said Kimberly, "I take pride in the creativity I put into my product, the labeling, the website, and everything else in between. I have always been a very creative person, and being able to have a place to put that creativity to work in a tangible way has been a great experience."

Making Kitty Kat Candles come to life has been a dream come true for Kimberly.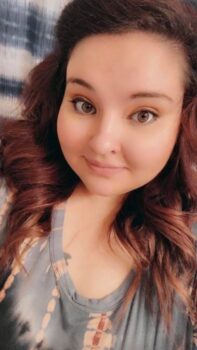 "I think the moment I felt an overwhelming sense of accomplishment was when I saw my very first batch of candles, packaged and labeled and sitting in a box… To be honest, I cried a little. It was amazing to see all that hard work and planning sitting there in front of me," Kimberly said.

Cozy Comfort candles and Warm Apple Pie wax melts are her most popular items. She just started a Valentine's Day sale on a sale on rose, lavender, and several new floral-scented products for customers looking for a unique, handmade gift for their sweethearts.

Her customers love these products as much as Kimberly loves to make them.

"I ordered a candle first… it smelled great even before it was lit! Then I ordered wax melts. The paw shape is so cute! I recommend these products," said Sherry Bryant.

"Kitty Kat Candles has some amazing scents. Their customer service is some of the best I've ever experienced! I ordered candles and wax melts for Christmas gifts. I will definitely be ordering from them again!" said Sarah Gonzalez.

This 28-year-old has overcome many challenges in her life, including being adopted at 12, being homeless off and on in her adult life, and coping with lupus and Meniere's Disease. Even with the challenges along the way, Kimberly has pushed through to stabilize her life and become a proud business owner. Kimberly also is taking classes at Marion Technical College. She is working towards an Associate's in Business Management specializing in Media Marketing. She plans to use what she learns to grow her business.

When moving to Marion, Kimberly experienced a culture shock.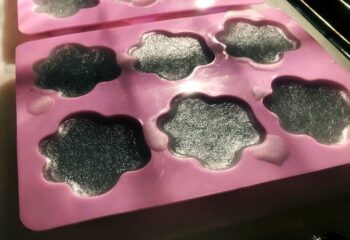 "Compared to growing up in Collinsville, TX, Marion is huge! My high school was 200 students and two hallways; one for junior high and one for high school. That's it – that was the entire school," Kimberly recalled. "Then I moved to Marion and the school is two stories!"
While Marion has felt big after growing up in her small Texas town, she still finds a strong sense of community here as she did back home.

"Marion has that small-town charm. Everyone seems to know everyone, either directly or indirectly, and the community tries to be kind to one another."

Kimberly is excited about her future as part of Marion's growing small business community.

"The local business climate has been welcoming," Kimberly said. "There are a lot of great things happening right now, too. Downtown is picking up, the mall is starting to come back together, and so much more. I hope my business can be a part of these positive changes that Marion has been seeing."

This young woman is working hard to be a part of the growing Marion business community. Kitty Kat Candles are MarionMade!