MarionMade! is about loving where you live–and, loving the people, places, products, and programs that make Marion a vibrant community. One group of people who are proud to serve the community are our public and elected officials, many of whom serve the communities of Marion County in these roles above and beyond their family and career obligations. MarionMade! offers this series of feature stories on local officials as a way to get to know those who serve us better.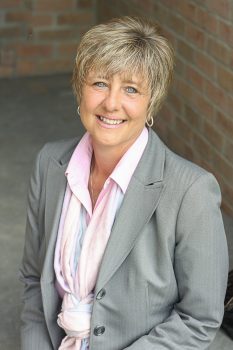 I grew up in a small town in Pennsylvania.  My grandmother was a Marion resident, so I frequently spent time here during my school years.  After graduation, I attended a technical college in Pennsylvania.  In 1985, I moved to Marion and have been here for the past 34 years.
I meet my husband of 33 years here and we have raised seven children together.  I love the small town feel of our community. My kids grew up playing ball at Lincoln Park.  I now have 11 grandchildren, who are the light of my life.
In my free time, I enjoy spending time with my family and, probably the one thing most people don't know about me is, I love doing home improvement projects.
I spent 15 years working at Marion City Schools.  I was very active, not only as an employee but as a parent.  Volunteering in programs like the P.T.A., Girls Scouts of America, the Marion Reads program, and coaching cheerleading for Marion Midget Football.  My husband and I became foster parents and ended up adopting a child in 2005.
I love working with people to solve problems, so when I got the chance to get involved in local government, I jumped at it.  For the past 11 years, I have served as the City Auditor, I have had the opportunity to meet and work with so many caring people.  The MarionMade! initiative has highlighted many of these people.  The sense of pride in our community is amazing!  It is a privilege to serve my community and I'm proud to call Marion my hometown.
#MarionMade #WeAreHometownPeople