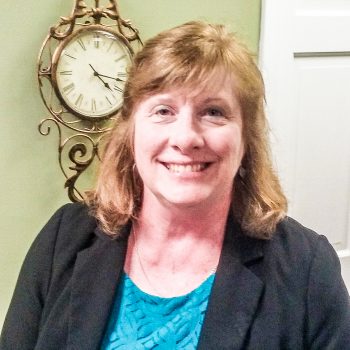 JEAN OBENOUR.
You could say that Jean Obenour has been an accountant all her life. Even at an early age, while her father worked as an accountant for Ford, she would tag along and be fascinated by the crank-operated cash register. That interest never disappeared, leading to her pursuit of a Degree in Business from Marion Technical College in 1985.
Originally from Sandusky, Jean met her husband, Jim, after moving to the area and decided Marion was just the place to raise a family and a make good use of her fresh new degree. The early years were spent working for banks and lawyers, but her heart was as an account like her father. In 1992 Jean started her own business, Custom Professional Accounting, providing payroll services, income tax preparation, and of course, accounting services. Since its establishment, the business has continued to expand due to high demand for her services from Marion's business owners. Now, her office can be found with seven full-time and three part-time employees just south of Marion Children's Services.
Living and working in a medium-sized town leads to many long-time relationships. Relationships that have resulted in working with local business owners and their children and their children's children. 90% of her business is with companies and individuals in Marion County, and that's just the way she likes it.
She says, "I owe it all to Marion. I wouldn't be where I am today if it wasn't for the many great people of Marion."
And serving those great people goes beyond doing business. Jean serves as Treasurer for Marion Rotary, Marion Noon Kiwanis, and the Marion Area Convention & Visitors Bureau. She is a founding member of the Women's Business Council and a member of the National Association of Accountants. For Jean, the community side of what her business is involved in is as important as the bottom line, "it's not just about the numbers. It is about the people–my neighbors, my friends, my community."
#MarionMade #WeArePeople