In 1983, Bob and Paul Ludwig, John Courtright Sr., and Bruce Jenkins established the Marion County Youth Foundation, Inc. to financially assist Marion County youth as they pursued their goals in academic, vocational, and extracurricular activities. Subsequently, they formed a committee to plan the first Charity Celebrity Golf and Dinner Outing as the funding source for the Foundation.  This year, the organization hosted its 35th such event and raised $23,000 for Marion area youth.
The 2017 event was held on June 21 and welcomed 80 golfers and 14 celebrities, including Satch Sullinger, 2010 Naismith National High School Coach of the Year; Terry White, who played football for Ohio State, the Kansas City Chiefs and the former Houston Oilers; Ohio State Basketball star Rick Smith, and Ohio State Volleyball player Layne Dreven.
The Foundation supports local youth through grants, an application for which can be found on th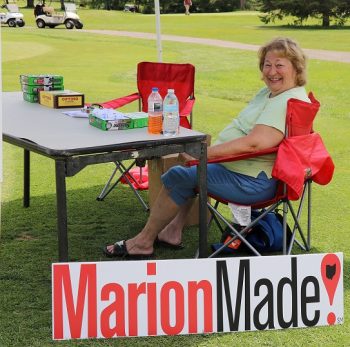 e organization's website, marioncyf.com.
"The purpose of the Marion County Youth Foundation is to support young people in their chosen endeavors," said President Dick Axline.
The leadership of the Marion County Youth Foundation includes, in addition to Axline: Vice President Steve Conway, Secretary Gary Iams, Treasurer Marge Dunaway and General Counsel Dustin Redmond.