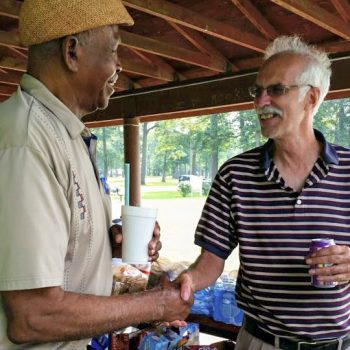 INTERDENOMINATIONAL MINISTERIAL ALLIANCE (IMA)
The late Elder John W. Mayes, founder and Pastor of the Mayes Community Temple COGIC, started and founded the Interdenominational Ministerial Alliance April 1997. The IMA brought pastors, ministers and leaders in the Marion community together to be a voice in the community promoting unity, ethnicity and charity.
.
The Alliance provides a voice for the community of Marion from a spiritual perspective. The group addresses those issues that negatively impact the community, including confronting racism, discrimination, and violation of civil and human rights. The team gives support as to the ability of the alliance to those citizens that are in need. The Alliance is open to networking with individuals, groups and organizations throughout the community of Marion to ensure that positive outcomes are reached.
.
The Alliance has great leaders that are from the Marion community, including representatives from Logos Ministries, Cornerstone Alliance, Christ Missionary Baptist, True Faith COGIC, Mayes Community Temple COGIC, King's Temple Apostolic Church, The Shepherd's Fellowship, and The Gathering Place. The group continues to grow as more representatives join the IMA. They bring with them great ideas and knowledge from different perspectives in ways to ensure that our community is looked upon in a positive light.
.
The Alliance's primary focus is on the Marion community; however, each leader who is part of the IMA takes with them–whether inside of the community or outside of it–those values and the mission of the Alliance.
#MarionMade #WeAreCommunity