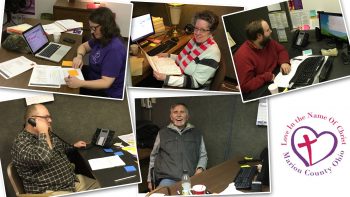 GROWING CHURCH NETWORK IS HERE TO SERVE THOSE IN NEED
Did you know there is an organization called Love INC – Love In the Name of Christ — that works in the Marion area with local churches, agencies, and other organizations to help neighbors in need?  Entering its 26th year of service in our community, Love INC is a ministry arm of our local churches that partners with local organizations to help those in need.
In 2016, Love INC coordinated with local churches and partner agencies in Marion City and County to meet 3,861 requests for critical needs. Volunteers donated more than 660 hours of service to assist the two part-time employees in meeting these ministry needs.
#WeAreHelpful