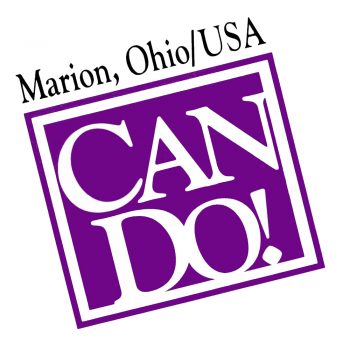 MARION CAN DO!
.
Marion CAN DO! was formed by a group of local citizens in 1993 who believed it was time for The community to focus its resources on growing and expanding the area economically. That desire became the "Greater Marion Community Area New Development Organization" or Marion CAN DO!
.
Our focus is on wealth-generating or economic-based companies, such as manufacturers like Whirlpool and Nucor. It is these kinds of companies that bring hundreds of jobs and new wealth to Marion each year, while also feeding into the success of Marion's economy. Nucor is a fitting example of that due to the creation of 200 jobs, thanks to a contract they secured in late 2015.
.
In 2016, a marketing blueprint for economic development success, funded by a grant from the
Marion Community Foundation
, was created by Frazier Heiby, a public relations firm in Columbus, who's CEO, Bryan Haviland, is originally from Marion. The result of an in-depth study conducted by Frazier Heiby, which included input from many local business leaders, was the creation of Marion's compelling claim as "America's Workforce Development Capital."  Thanks to Marion's many outstanding educational institutions, along with Ohio Means Jobs: Marion County, Marion has proved time and time again that we have the best resources to train and develop a targeted workforce to fit the needs of local companies. This capability makes us more competitive and attractive to prospective and existing companies looking to expand or move their operation to Marion.
.
Marion CAN DO! is proud to be a part of a fast-growing community that values collaboration from local organizations, small businesses, and larger companies alike and we look forward to a very successful 2017.
.
#MarionMade #WeAreCANDO!