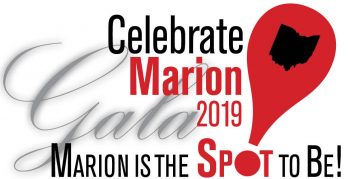 There are two options for Celebrate Marion Gala tickets — full event or show only. Full event tickets are $100 per person and include the cocktail hour, formal dinner, celebration show, and the after party. These are limited in number and sold on a first-come basis through Marion Community Foundation. Show only tickets are $10 per person and sold through the Marion Palace Theatre box office.  The 2019 Celebrate Marion Gala will be held on June 1, 2019 at the Palace Theatre; the Celebration Show begins at 8 p.m.
Click HERE for online, credit card purchases of FULL EVENT tickets.
If you are purchasing GALA TICKETS, please clearly indicate this in the "SPECIAL INSTRUCTIONS" comment box at the bottom of the next page. Also, include the guests' names, as well as an email and phone number for future contact regarding the Gala.
Click HERE to be redirected to the Marion Palace Theatre website for SHOW ONLY tickets.