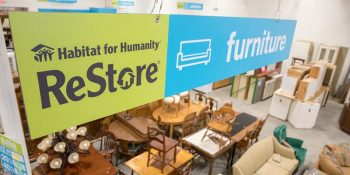 During the month of December, MarionMade! will feature people and organizations who exemplify generosity and have as their mission to help other people.
Buckeye Ridge Habitat for Humanity works to bring people together to build homes, communities, and hope – with the goal being a world where everyone has a decent place to live. Because of Buckeye Ridge Habitat that goal is increasingly possible for Marion County and surrounding areas. They do this in several ways, working with many partners, allowing people to have stability, self-reliance, be independent and thrive.
Many are familiar with the Homeownership program, where families meeting specific income criteria and making the commitment of sweat equity hours may be selected to get a newly built home. The homes built in Marion have been done through partnerships with companies like Whirlpool and many volunteers donating their time, expertise, and labor to create a place for that family to call home and have a shelter and security.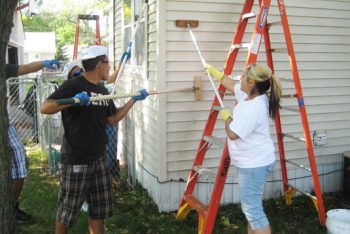 But, they do much more. The "Brush with Kindness" Home Preservation Program allows low-income families, the opportunity to improve the exterior of their homes at an affordable cost. Those families work alongside volunteers and a construction team to complete the project at a low-cost and allow the homeowner to make affordable payments. A Brush With Kindness' purpose is to revitalize neighborhoods, restore the homeowner's pride, strengthen connections within the community, and preserve the community's affordable housing market.
Started little over a year ago, Buckeye Ridge Habitat for Humanity, along with Marion Technical College and Ohio State Marion, started a Campus Chapter to provide students the opportunities to learn skills and build relationships in their community. The chapters are student-led; benefiting not only the students and their futures, but also the community.
Buckeye Ridge Habitat for Humanity also maintains the ReStore, where new and gently used items, such as furniture, appliances, building materials,and more can be donated. For  individuals looking for those home project materials, they can purchase these items for 50-90 percent below retail. These sales help to support Habitat projects and help to keep reuseable items out of landfills.
For more information about Buckeye Ridge Habitat for Humanity's many programs, visit their website at http://www.buckeyeridgehabitat.org/.
#MarionMade #WeAreBuckeyeRidgeHabitatForHumanity #WeAreHelpingOthersInMarion