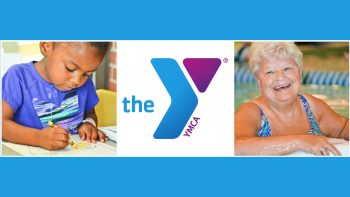 MARION FAMILY YMCA.
.
Since its founding in 1892, the people of Marion have been developing the potential of youth, helping one another improve well-being, and giving back to their community through the Y. Although the specific programs and services have changed throughout the years, the work of the Y has always been to strengthen our community through youth development, healthy living and social responsibility.
.
In the Y's early years, we developed self-confidence, along with swimming skills, among Marion boys in the Y's tiny pool where the ceiling was so low most adults had to bow their heads when standing on the deck. Progressively respectful and inclusive, the Marion Family YMCA allowed women to use this facility the first year it opened in 1895.
.
Today they serve approximately 14,000 people each year. Their work in youth development includes preschool education, mentoring, youth sports, and teen leadership. Their work in healthy living includes OhioHealth Delay the Disease for individuals with Parkinson's Disease, water exercise for individuals with arthritis, Super Kids for children who struggle with their weight, and group exercise classes in which members provide support to one another. Their work in social responsibility includes participating in the Pioneering Healthier Communities coalition to give everyone in Marion the opportunity to be has healthy as they can be.
.
For 125 years, we've helped individuals and families improve their well-being. Throughout the past decade, over 2,000 participants with arthritis have experienced less pain and more mobility through Y exercise classes. With approximately 250,000 visits to our facility each year, we help people of all abilities and fitness levels meet their well-being goals. From the woman who lost nearly 300 pounds, to the weekend athlete who ran his first marathon; the Y has helped people be healthy and well for over a century.
.
In recent years, the Y has worked as part of Pioneering Healthier Communities–Marion to increase access for everyone to be physically active and eat well. Through this coalition, there are now more than 100 community garden plots in Marion County, including some at the Y. Streets are being upgraded with bicyclists and pedestrians in mind. Together, organizations and individuals are considering health in planning for the community.
.
The Marion Family YMCA works to strengthen our community, but only because our community maintains a strong YMCA.
.
#MarionMade #WeAreYMCA #WeAreCommunity