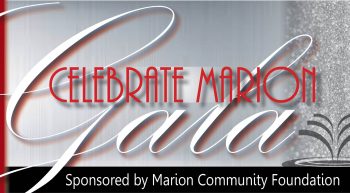 CELEBRATING MARION ON JUNE 3
It is time to celebrate Marion! On June 3, 2017, Marion Community Foundation will host an uplifting celebration of the people, places, programs and products of Marion at the Palace Theatre. This formal, black tie optional event will bring together guests that believe in Marion and raise funds to sustain the MarionMade! community pride campaign.
Tickets are available for the "Celebrate Marion Gala" show and after-party. 
The show begins at 8 p.m. in the main theatre; Marion Community Foundation will recognize a number of individuals and organizations deeply committed to our community, and promoters of the opportunities Marion offers. Additionally, the Palace stage will see performances by exceptional entertainers, all of whom are MarionMade! Entertainers scheduled to appear include: Carly Augenstein, Ed Boyer and Nine, Emma Fitzpatrick, Sara Grote, John Garnes, Bill Sims, Jr., and a 200-person MarionMade! Choir, led by Jami Rawlins.
Carly Augenstein is a New York based actress, singer, and comedienne has performed nationally and off-Broadway. She was recently in Marion for Christmas at the Palace.
Producing, arranging, recording, and mixing a cappella music for clients around the world—from high school and collegiate groups to television, film, and platinum selling artists—is the talent of Ed Boyer. He has been the musical wizard behind the curtain for such notables as Katy Perry, Pentatonix, and numerous major recording studios.  At Celebrate Marion, Boyer will work his magic for NINE.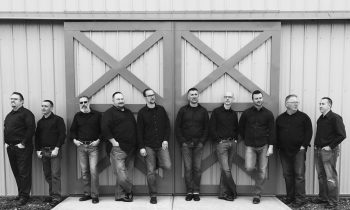 NINE—No Instruments Needed Ever—was formed out of the choir at Marion First Church of the Nazarene. For the past five years, this eclectic group of engineers, teachers, preachers, and business leaders have performed and delighted audiences from the Palace to churches and nursing homes to singing the national anthem at a Cincinnati Reds game.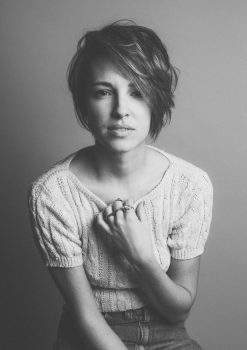 Emma Fitzpatrick studied film, dance, singing and music at Belmont University. The highlights of her acting career include movies–The Social Network (2010), In Time (2011), and the leading role in the 2012 horror film The Collection, as well as TV roles in CSI: NY and Undercovers. Also a talented singer, in 2013, she garnered Internet fame for her spoof of Anne Hathaway's "I Dreamed A Dream" performance in Les Misérables, which went viral and, to date, has more than 1,700,000 views on YouTube.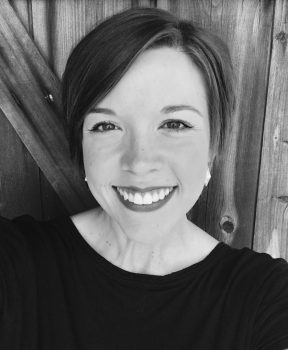 Sara Grote is a born and raised member of the Marion community. Most recently, she played the role of Mary Poppins on the Palace stage. Some of her most memorable roles include Tracy Turnblad in Hairspray and Elle Woods in Legally Blonde the Musical.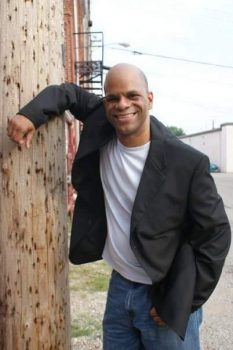 John W. Garnes II has been a Marion resident since the age of four and is a graduate of Marion Harding High School and The Ohio State University, where he wore the head of Brutus Buckeye for two years. Employed by the City of Marion and the Palace Theater, John is also a member and substitute worship leader at Mt. Vernon Avenue Church of Christ. He is the lead singer for local band New Park Drive.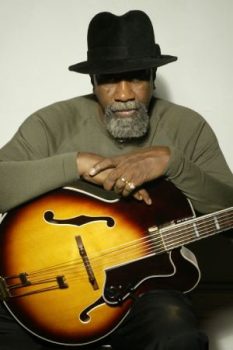 Bill Sims, Jr. is an internationally known and respected composer and master of the Blues. He is a 2012 Grammy nominee recipient of numerous awards for his music and acting. He was born to William and Georgia Mae Sims in Marion in 1949 and grew up in a musical family where everyone could sing and/or play an instrument. He started his musical career at the age of 15 playing a dance at the Marion YMCA. After earning a degree in music from The Ohio State University, he moved to New York City and began his music career in earnest. He continues to travel as a musician and teacher, playing festivals and giving workshops to young musicians.
Jami Rawlins is the Director of Choirs for the Marion City Schools. This is her 7th year as the Director of Choirs, Singers, Singers Xtreme, and musicals at Harding High School and 16th year  teaching private voice and piano lessons. For Celebrate Marion, Rawlins has assembled a 200-member choir from Marion area high schools, churches, community organizations, businesses, and more. The MarionMade! Choir will perform as the finale of the Celebrate Marion show.
The performances are the icing on the cake for the numerous individuals, businesses and organizations that will be recognized for their positive impact on Marion.  The recognitions are divided into four categories, corresponding to the emphasis areas of the MarionMade! community pride effort–people, places, products, and programs.
The "People" category is further divided into three subcategories of current residents, historical notables, and local philanthropists.  The historical category recognizes accomplishments in Marion's history and celebrates the contributions of Warren G. Harding, 29th President of the United States; Eber Baker, the founder of Marion; Edward Huber, inventor and entrepreneur, W. Hoover Brown, founder of Wyandot, Inc.; and, George W. King, inventor and co-founder of Marion Steam Shovel Company.
The current Marionites being celebrated include individuals with Marion roots who have achieved significant career successes in or because of their Marion connections.  Those to be recognized are: major league umpire Larry Barnett, broadcaster Bob Nunnally, former U.S. Treasurer Mary Ellen Withrow, former ADAMH executive director Jody Demo-Hodgins, and Marion Area Chamber of Commerce president Pam Hall.
The philanthropy category will recognize five individuals whose forward-thinking generosity made a major impact on Marion for generations to come.  The individuals to be celebrated this year are: Benjamin Waddell, Henry True, Bob and Dottie Wopat, George Alber, and Merle Hamilton.
The "Places" to be recognized are the iconic locations in Marion, those that make it distinct and give the community character, including: the Marion Campus of The Ohio State University and Marion Technical College, the Harding Home and Memorial, the Tallgrass Trail, and the Marion County Fairgrounds and Veterans' Memorial Coliseum.
The "Products" to be celebrated are those of some of Marion's biggest and longest-standing employers, and those which are unique to Marion. Those being recognized at Celebrate Marion include: Whirlpool Corp., Wyandot, Inc., Wilson Bohannan Lock Company, Nucor Steel Marion, and Sims Bros Recycling.
"Programs" is a broad category, and encompasses numerous individuals and organizations who are creating a positive atmosphere and future in Marion. Those being recognized are: Tri-Rivers Career Center/RAMTEC, Marion Family YMCA, OhioHealth Marion General Hospital, the Marion Police Department and their MPACT program, and the Marion Popcorn Festival.  A special recognition of Marion's first responders will also be part of the evening's festivities.
Celebrate Marion is being hosted by Marion Community Foundation, with the help of numerous sponsoring organizations, including: the Dixon Group of Wells Fargo Advisors, Lehman Capital Management Group, Marion CANDO!, OhioHealth, Sims Bros Recycling, Star, Stifel, the Vincent Fogel Olson Group of Merrill Lynch, Whetstone Financial, Marion Public Library, The Ohio State University at Marion, Eric's Auto Glass, United Bank, United Way of Marion County, Verne Hart Insurance, Boyd-Born Funeral Home, Carroll's Jewelers, Dr. Charles Garvin, Cummins Facility Services, Downtown Marion, Inc. Fahey Bank, Dr. Kimberly Stark, Marion Area Convention and Visitors Bureau, McDaniel Automotive, Morral Companies, ProScape Lawn and Landscape Services, Snyder Funeral Homes, Wilson Bohannan Lock Company, Black Heritage Council, Marion Community Credit Union, and Nucor Steel Marion. A special thank you is extended to the staff of the Marion Palace Theatre.
In addition to the show, the full event includes a formal dinner in the May Pavilion prior to the show and an after party featuring great sounds from Ohio DJ Network and dancing to cap off the night. Both of these events are full; those interested have the option of placing their names on a waitlist with Marion Community Foundation, 740-387-9704.
Show tickets are available for $10 from the Marion Palace Theatre, 740-383-2101, or online at marionpalace.org.
All proceeds benefit the MarionMade! community pride initiative.